Oldtimer picture gallery. Cars. Opel-Kadett K38 and KJ38.
---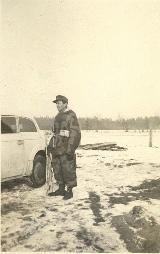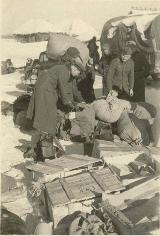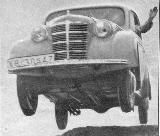 Opel-Kadett K38 (Model 3200), KJ38
(3300, Kadett Junior (or "Standard"))

(data for K38)
Years of production: 1937 - 1940, 1942,
1943 (both K38 and KJ38),
in 1947-1956 under Moskvich
trademark, USSR
Overall production:
74206 units (pre-1945)
4x2 4-seater chassis-less body
K38 body modifications (Prices in Reichsmarks):
2-door 4-light limousine (body symbol - LZ, Spezial Limousine,
2100 RM) (the most numerous),
4-door 6-light limousine (LV, 2350 RM),
2-door 4-light cabriolimousine (CL, 2150 RM),
KJ38 has only 2-door 4-light limousine body (LZ, Normal Limousine, 1795 RM).
See also statistics by body types (generally in Russian with some English).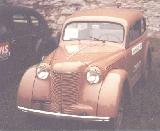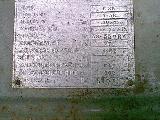 Engine: 23hp/3400rpm,
4-cyl 4-stroke SV, 1074cc
Length: 3810mm (KJ - ?mm),
width: 1375mm,
height: 1535mm (KJ - 1545mm)
Wheelbase: 2337mm,
road clearance: 190mm
Front wheel track: 1105mm (KJ - 1110mm); K38 data:
toe-in: 2.4mm; camber: 0degree30'; caster: 12,6mm on special Opel instrument
Rear track: 1168mm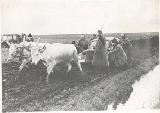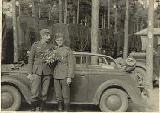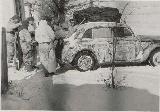 Turning radius: 5,65m
Bore/Stroke: 67,5/75 mm
Pistons type: MEC
Cold clearance between tappet and valve
stem: intake - 0,20mm, exhaust - 0,25mm
Compression ratio: 6 : 1
Carburettor:
Opel, downdraft vertical, 2 types
Dimensions (in mm and conditional units): diffusor - 19/19mm; main jet - 26/26cu; sprayer jet - 38/38cu; idling jet (sprayer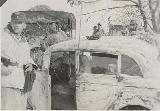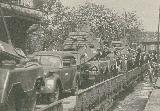 tube/calibrated hole) - 45/36cu/70/36cu; accelerator jet - 50/50cu; between float's
top and bottom of float chamber lid -
12/12mm
Air filter: oil bath type (metal shavings,
moisturized by oil)
Ignition system: battery (Bosch, 6V),
battery capacity - 62,5 A*h
Interrupter-distributor type: VE4-ALS 259; contact clearance: 0.4 - 0.5 mm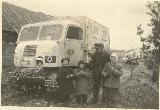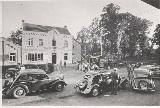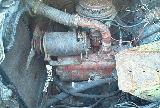 Generator type and power:
DE/6AR7; 90W
Starter type and power:
CG 0.6/6BRS 37P; 0.6hp
Spark plugs type: W 145/0;
14mm; electrode clearance: 0,7 - 0,8 mm
Cylinder firing order: 1-3-4-2
Clutch: dry single plate with a spring dampers
Clutch pedal clearance: 25-30mm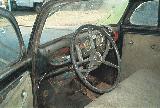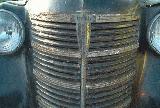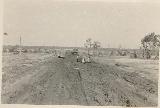 Gearbox: 3 speeds with oblique teeth
Ratios:
I - 3,56; II - 1,73; III - 1,00; rear - 4,44
Differential ratio: 5,14, bevel gear with
spiral tooth
Front suspension:
independent, Dubonnet type (K38), rigid (KJ38)
Rear suspension: whole axis of Banjo type with longitudinal semielliptical springs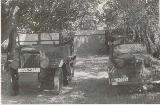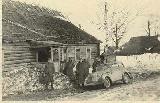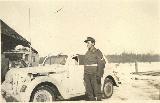 Hydraulical all-wheels shoe brakes
Weight: 740kg
Maximal speed: 98 km/h
Tyres: 4,50-16 inches
Tyre pressures (in atmospheres):
front - 1,60, rear - 1,70 or 2,00
Fuel tank capacity: 31+5 Ltr.
Fuel consumption: 7.8 L/100km
Cooling system capacity: 6.0 L
Oil carter capacity: engine - 2.7 L; gearbox - 0.35 L; differential - 0.90 L

Pre-index of chassis and engine No:
Model Year Chassis Engine Chassis numbers I really met
3200  1937         37KI
K38   1938  K38-   38-   K38-1807, -8589, -10506, -12819, -13357, -17816, -25167
      1939  K38-   39-   K38-41377
      1940  K38-   40-
3300  1937         37KI-
KJ38  1938  KJ38-  K38-
      1939  KJ38-  39-
      1940  KJ38-  40-

Productionnumbers by Eckhart Bartels:

Year  1937   1938   1939  1940  1941  1942  1943  Total 
K38   1549  31879  22004   899     -     -     4  56335
KJ38  1152  11249   5089   376     -     3     2  17871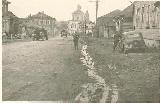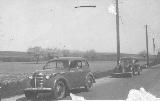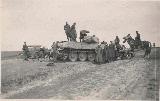 Photos are from:
Martin Vorwahl, collector of oldtimer
photos, Oldenburg, Germany,
Autoclassic magazine, Hungary,
eBay,
Marcus Dahlqvist hemsida, Sweden (in
Swedish/English). Visit this site - there are many very good photos of old Opel cars.
W.Schmarbeck/B.Fischer "Alle Opel Automobile", 1989, Motorbuch Verlag Stuttgart.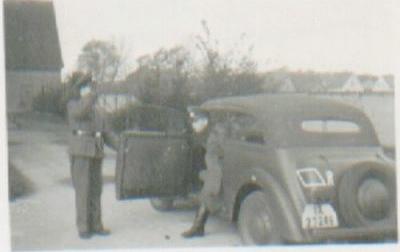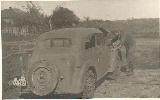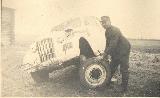 Eckhart Bartels "Opel Fahrzeug-Chronik
1887-2000", Podszun, 2000.
Viesturs Radovics, Jurmala, Latvia.
eBay Deutschland.
Dmitrii Varlamov, author of "1st Avtobat"
site (in Russian).
---
In 1937 Opel-Kadett, model 11234 was modified and since 1938 index K38 was given to the car, in parallel Opel produced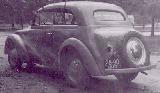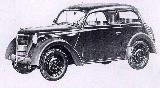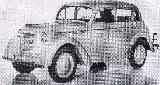 the model KJ38 (Kadett-Junior, model
3300), which was a more traditional car
technically, but from outside it differed
only by the absence of a rear bumper. In
1947-1956 Moscow plant ZMA
produced an exact copy of 4-door K38 - Moskvich-400/420 (before 1954) and 401/420 (since
1954).
K38 differs from 11234 by: grill, bonnet ventilation sideholes, wheel disks (perforated on 11234 and without holes on K38),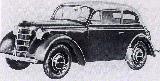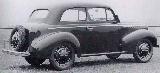 different position of traffic lights flags.
KJ38 differs from the K38 by: longerons inclusions of a chassis, normal front suspension with longitudinal semielliptical springs with non-independent front axle, simplified equipment, no rear bumper.
Opel-Kadett K38 is very similar to Opel-Olympia OL38. Their outer difference is in:
bonnet: K38 - side-opening wing-type lids, OL38 - alligator-mouth opening lid,
bonnet ventilation sideholes: K38 - 2 rows x 4 slots inside molding, OL38 - row of shell-shape festoons under the molding,
grill: K38 - 5 molding ribs, OL38 - 6 molding ribs.
rear window: edges of OL38 window slightly dip down, under the window horizontal molding lines.
Sidelights of pictured car aren't old, this is up-to-date demand of road Militia.
---

Entrance   Gallery   Cars   Opel   Sale   Links
---
Last updated 27 VI 2004. Andrei Bogomolov. Contact Information.