Oldtimer picture gallery. Trucks. GAZ-AA (MM) cargo.
---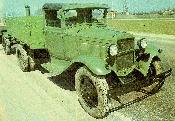 GAZ-AA


Years of production: 1932 - (1938) - 1942 - 1943 - 1944 - 1946, (26 X 1947 - 1950 - UAZ)
4x2 1500 kg truck
Overall amount: more than 1 million units
Engine: 40hp/2200rpm, 4-cyl, carburettor, 4-stroke, 3285cc
Bore/Stroke : 98.43/107.95mm
Compression rate: 4.2:1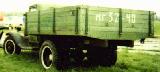 Gearbox: 4 speeds + 1 rear
Length: 5335mm; width: 2040mm; height: 1970mm
Inner platform dimensions: 2450mm x 1870mm
Wheelbase: 3340mm , rear axis clearance: 200mm
Frontwheels gauge: 1405mm
Rearwheels gauge: 1600mm
Turning radius: 7.5 m
Clutch: single disk, dry
Mechanical brakes
Tyres: 6.50-20 inches.
Fuel capacity: 40 L
Weight: 1810 kg
Maximal speed (highway, loaded): 70 km/h
Fuel consumption: 20.5 L/100km
---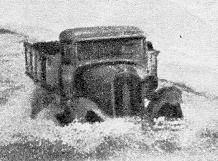 GAZ-AA on the icy "Way of Life" on Lake Ladoga, the only and also dangerous road to sieged Leningrad. The road, especially it's nineth kilometer, was under frequent fire of German aviation and artillery. Besides, many trucks went down merely because of thin ice. Drivers of these light trucks saved thousands of Leningrad people from hunger during the cold winters of 1941/1942/1943.
This pre-war vehicle has had all "additional weight" removed.
This Picture and the pictures below were taken from "Za rulyom" magazine.







---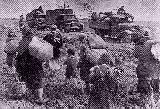 1941, the people go inland and GAZ trucks pick up their cargo for the army. The trucks are GAZ-AA, GAZ-AA van and GAZ-AAA. There is wooden or metal sheet instead of glass in the door of first truck. I saw the same on few war pictures.








---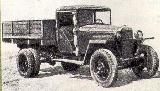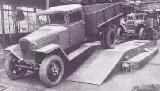 In 1943 due to the lack of materials the truck was seriously simplified. Its cabin roof became soft and the fenders flat, The truck was supplied with only one headlight, only rear axle brakes, only the rear board was openable, no bumper, and so on. Some of the trucks were supplied even with tarpauline doors, later replaced by wooden ones. "Cabriolimousine"-type cabin replaced metal one until the end of production in 1950. Right picture shows production line of GAZ. Simultaneously GAZ assembled Chevrolet G7107 and G7117 (G7107 with winch) from parts shipped from the USA according to Lend Lease agreement.

---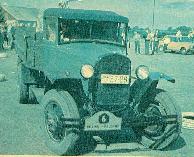 In 1949 GAZ finished the production of this model , but in 1949 - 1950 this truck was produced at the UAZ plant in Ulianovsk (see picture).










---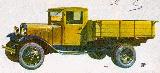 This picture shows the very first 1932 GAZ-AA.




---
In 1929 the first trucks Ford-AA and cars Ford-A were built in Nizhny Novgorod from parts shipped from the USA. In parallel a new automobile plant began to grow in Nizhny Novgorod (since 1932 Gorky). The name GAZ stands for Gorky Automobile Zavod (Plant). In January of 1932 the first GAZ-AA truck (almost a copy of the Ford-AA) was produced in the new plant. At the very beginning their cabins were wooden. In 1938 the new model appeared. GAZ-MM was exactly GAZ-AA supplied with GAZ-M1 engine. But I didn't meet GAZ-MM name in all reference guides and Militia documents issued before 1948-1949, when this name appeared in enormous amount. This truck was the main automobile in the Red Army in the first two years of 1941-1945 war together with ZIS-5. The disadvantage of these two models was that they were more than 10 years old. But their advantages were doubtlessly in their simplicity, ability to run on pure quality fuel and also simplification of models in the Red Army: only having two truck models in all. So this GAZ-AA truck is a very famous and respected vehicle in the Soviet Union. For its 1.5 tonne cargo capacity, people called it "Polutorka" ("poltora" means one and a half).
GAZ-AA and all of their modifications disappeared from our roads at the beginning of 1960s. The Russian people were prohibited to own trucks and even pickups until 1986 and disabled "polutorki" were mercilessly used as scrap metal. In the 1970-80's it was fashionable to install them (and ZIS trucks either) everywhere as monuments. Of course this is better than destruction, but they were seriously corroded by the weather. Nevertheless the standard GAZ-AA is not too rare even now, because of the enormous amount produced.
---
Thanks a lot to Chris Pitman (Woombye, Queensland, Australia) for his thorough text correction work and for the image of GAZ production line in WWII.
The rest photos are from:
eBay Deutschland.
Molotok Auction (Moscow).
Denis Orlov, automobile historian, Moscow.
Vidas Grigorajtis (Vilnius).
Sergei Jermolaev (Krasnojarsk).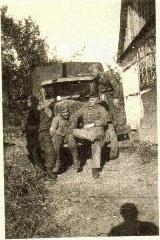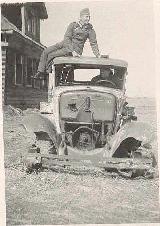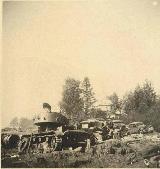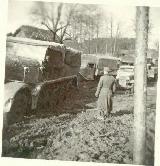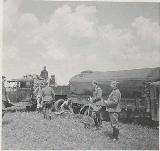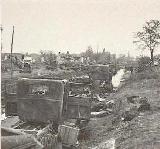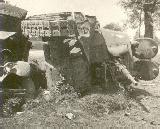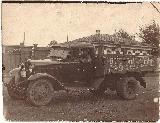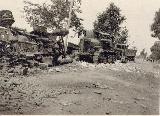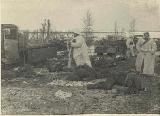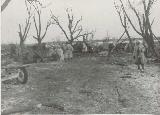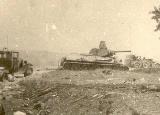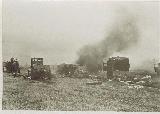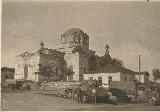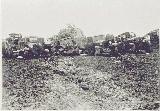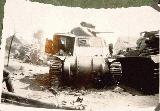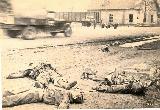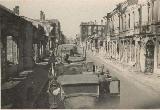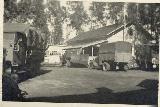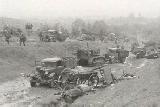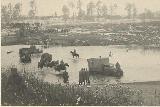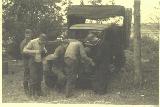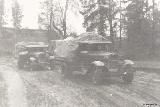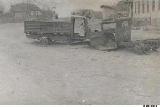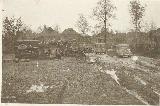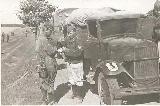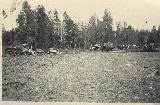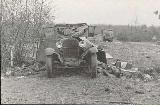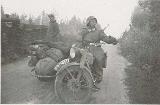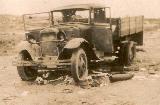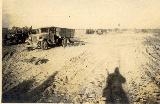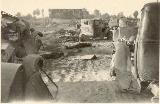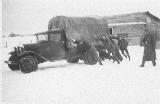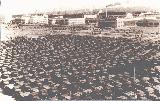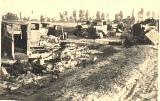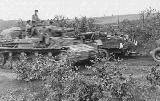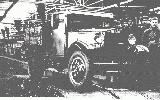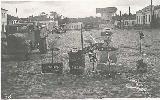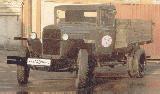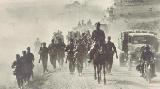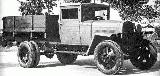 ---

Entrance   Gallery   Trucks   GAZ   Sale   Links
---
Last updated 8 III 2005. Andrei Bogomolov. Contact Information.