Oldtimer gallery. Cars. FIAT-508 Balilla, 1934-1937.
---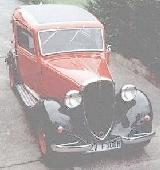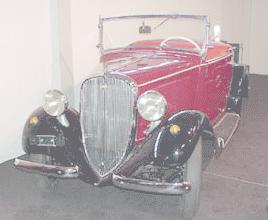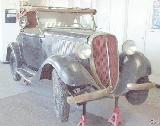 1934-1937 FIAT-508 Balilla

(data for sedan)
Years of production: 1934-1937
Overall production (Italy): 72769 units +
approx. 1200 of 508S sport cars
Engine: 24hp/3800rpm, 4-cyl, 4-stroke
SV (36hp OHV for 508S) 995cc
Bore/Stroke: 65/75 mm
Compression ratio: 6,3 : 1
Length: 3515mm, width: 1400mm, height: 1380mm
Wheelbase: 2300mm
Road clearance: 160mm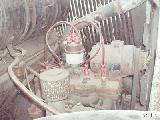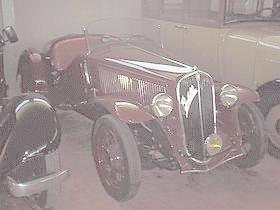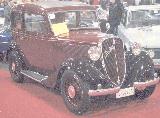 Front and rear wheel track: 1400mm
Gearbox: 4 speeds + rear
Hydraulical brakes
12 Volt electrics
Weight: 720 kg
Maximal speed: 85 km/h
Tyres: 4,40 - 17(?) inches
Fuel tank capacity: 31 L
Petrol consumption: 7,0-8,5 L/100km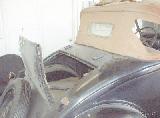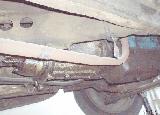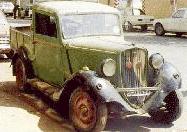 Price: 10800 It. lire
Balilla was too successful car, that few
countries bought a license to co-produce
it as: Polski FIAT-508 III in Poland,
NSU-FIAT 508 in Germany, SIMCA in
France and Walter Junior in
Czechoslovakia.
Photos are from:
Patrick Castelli (Padova, Italy) (2-door- and 4-door sedans)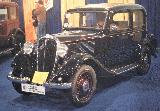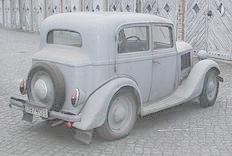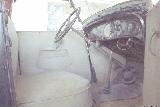 Tourer (24k) is from the book "A-Z of
Cars of the 1930s" by Michael Sedgwick
& Mark Gillies, Bay View Books Ltd.
(58k) 508M spider (letter M stays for
"Military") and two military FIATs 508M
tourer and 508M Col. Mil. are from Bart
Vanderveen's book "Historic Military Vehicles Directory", "After the Battle" publication, 1989.
Photo of 1937 pickup is from Motorbase.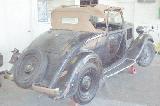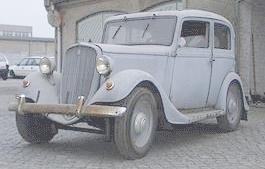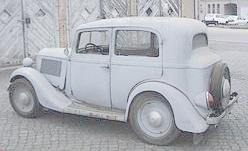 Mobile.de (in German)
eBay, USA
Oldtimer Garage Bern Ltd. (Switzerland)
eBay, Germany
By the way the Balilla were a fascist youth
organisation (the exstended name was
Opera Nazionale Balilla, ONB) that called itself after a young boy that started a revolution in Genova in the 19th century by
throwing stones at the Austrian occupiers.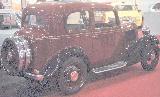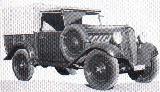 Thanks for help to Patrick Castelli (Padova, Italy),
Crandall Harrell and
Chris Potempa (a Fiat enthusiast, USA).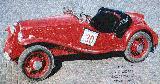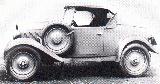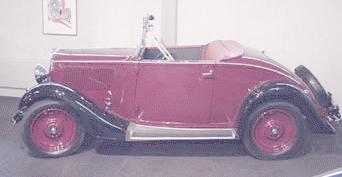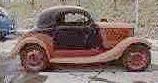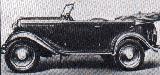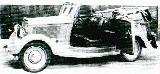 ---
You are welcome to write me by E-mail Contact. Andrei Bogomolov.
---
Entrance   Gallery   Cars   FIAT cars   NSU-FIAT 508   Polski FIAT-508 III   Sale   Links
---
Last updated 18 XII 2001.