Oldtimer picture gallery. Cars. Walter Junior (1934 model).
---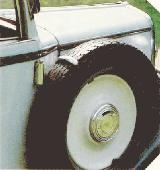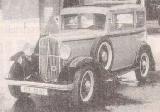 Walter Junior

(Data for cabriolet by Leitner)
Years of production: 1934-1937?
Overall production: ?
4x2 frame-based front-motor rear wheel drive car
Body types: 2-door limousine, cabriolet, luxus cabriolet, roadster.
Engine: 24hp/3400rpm, liquid cooled 4-cyl. 4-stroke SV, 995cc
Bore/Stroke: 65/75 mm
Length: ?mm, width: ?mm, height: ?mm
Wheelbase: ?mm
Termosyphon cooling
Carburetter: ?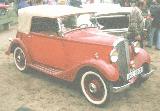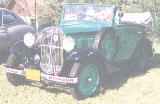 Clutch: dry single plate
Gearbox: 3-speed + back
Electrics: Marelli, 12 Volt
Front suspension: rigid, longitudinal semi-elliptical leaf springs
Rear suspension: longitudinal semi-elliptical leaf springs
Hydraulic dampers on both axles
Weight: 660 kg
Hydraulic brakes on all wheels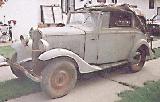 Maximal speed: 85 km/h
Tyres: 4,50x17 inches
Fuel tank capacity: ? L
Fuel consumption: 8,5 L/100km
Price: ?
This car is Czechoslovakian version of 1934-1937 FIAT 508 Balilla.
Photos are from:
Milos Choutka, CSSR,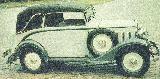 "Svet Motoru" magazine, Czechoslovakia,
Oldtimer.Sk, Slovakia,
Historicke Automobily site of Vojtech Sivak, Czech Rp.,
Veteran Bazar & Museum,
"Oldtimer Markt" magazine. Germany.
This pictured 1935 luxus cabriolet by Leitner (Plzen) is owned by Zdenek Ruffer (Prague).
---
You are welcome to write me by E-mail Contact. Andrei Bogomolov.
---
Entrance   Gallery   Cars   Walter   Sale   Links
---
Last updated 22 X 2001.