Oldtimer picture gallery. Trucks. ZIS-6.
---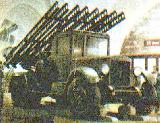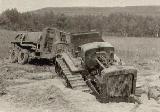 ZIS-6


Years of production: 1934 - 1941
6x4, 3-axle 2,5-ton (4-ton - highway)
ZIS-5 based truck
Overall production: ?, rare
Engine:
73hp/2300rpm, 6-cyl. SV, 5555cc, watercooled
Bore/Stroke: 101,6/114,3 mm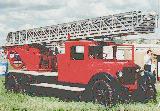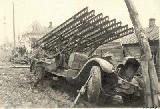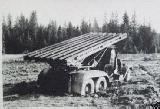 Length: 6060mm, width: 2235mm,
height: 2160mm
Wheelbase: 3360+1080mm,
Road clearance: ?mm
Transmission: 4x2 speed
Weight: 4230 kg
Maximal speed: 55 km/h
Tyres: 34x7 inches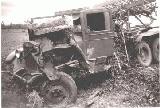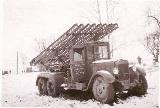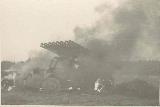 Fuel consumption: 41,0 Ltr/100km
Very few survived.
One of them is pictured here 1940 long
wheel base fire ladder (the ladder is of
German origin, imported in 1940),
second one - legendary "Katyusha"
BM-13 rocket launcher (western name - "Stalins organ", "Stalinorgel"). Originally this system was based on standard ZIS-5 but
this experience wasn't successful. Later ZIS-6 and many other bases have been choosen. At last BM-13 was mounted only on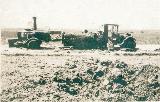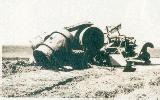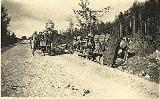 Studebaker-US6 (BM-13N).
Photos are from: Liucijus Suslavičius
(Vilnius), automobile historian and author
of numerous publications;
"Za Rulyom" magazine, USSR;
Memoirs of Great Patriotic War veterans;
Archive of Veteran Council of Karjalan Front;
Igor Guzienko (Kiev);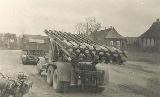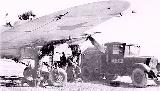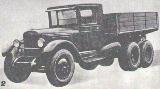 eBay Deutschland;
Denis Orlov, automobile historian and
journalist, Moscow.
Avtofoto 2005.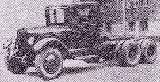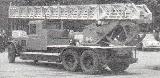 ---
Entrance   Gallery   Trucks   ZiS   Sale   Links
---
Last updated 9 VI 2004. Andrei Bogomolov. Contact Information.