Oldtimer picture gallery. Trucks. ZIS-16.
---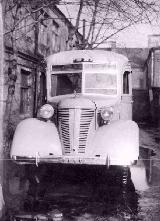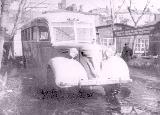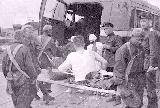 ZIS-16


Years of production: 1938 - 1941
4x2 , 34-passenger 26-seater ZIS-5
based bus
Overall production: ?, completely(?)
extincted
Engine: 85hp/2600rpm, 6-cyl. SV, 5555cc
Bore/Stroke: 101,6/114,3 mm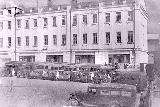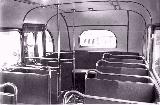 Length: 8525mm, width: 2400mm, height: 2800mm
Wheelbase: 4970mm
Road clearance: 270mm
Gearbox: 4 speed
Weight: 5100 kg
Maximal speed: 65 km/h
Tyres: 36x8 inches
Fuel consumption: 37,0 L/100km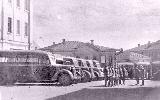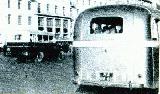 If you know about any parts for ZiS-16 (or may be whole bus?!),
please let me know.
Photos are from:
Museum of GK "Mosgortrans",
Mihajil Yegorov (Moscow),
Yevgenii Smirnov (Moscow-Kiev),
Memoirs of Great Patriotic War veterans,
Archive of Veteran Council of Karjalan Front.
---
You are welcome to write me by E-mail Contact. Andrei Bogomolov.
---
Entrance   Gallery   Trucks   ZIS   Sale   Links
---
Last updated 23 VI 2001.