Oldtimer picture gallery. Trucks. GAZ-03-30.
---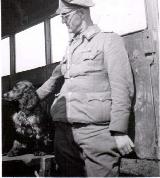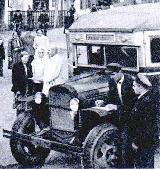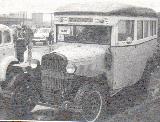 GAZ-03-30


Years of production:
1933 - 1941,1942 - 1950.
Overall production: 9246 units.
Only 3 survived are known.
4x2 GAZ-AA based 17-passenger bus
Engine:
42hp(since 1938 - 50hp)/2800rpm, 4-cyl, 3285cc
Bore/Stroke: 98.43/107.95 mm
Length: 5300mm, width: 2100mm, height: 2530mm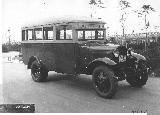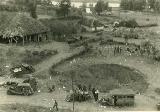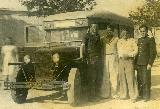 Wheelbase: 3340mm
Road clearance: 200mm
4 speed gearbox
Weight: 2270 kg
Maximal speed: 65 km/h
Tyres: 6,50-20 inches
Fuel tank capacity: 40 Ltr.
Fuel consumption: 20,5 Ltr./100km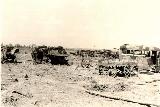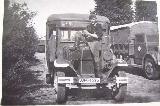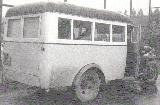 Post-war model has got simplified flat
fenders, two-glasses windscreen and smaller
headlights.

Photos are from:
Chris Pitman's GAZ album, Woombye,
Queensland, Australia.
1953 "Ogonyok" magazine, Soviet Union.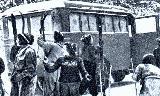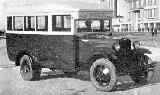 Denis Orlov, automobile history journalist,
Moskva.
WW2, Russia.
eBay Deutschland.
Aleksei Rjazancev, Leningrad.
V.I.Matvejenko, Leningrad.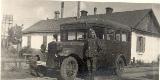 ---

Entrance   GALLERY   Trucks   GAZ trucks   Sale   Links
---
Last updated 30 III 2010. Andrei Bogomolov. Contact Information.