Oldtimer gallery. Cars. FIAT-508 Balilla.
---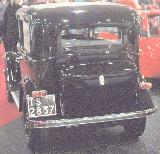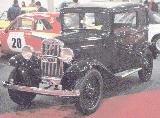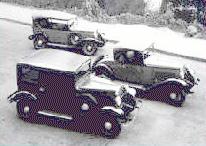 1932-1934 FIAT-508 Balilla

(data for sedan)
Years of production: 1932-1934
Overall production (Italy): 40230 units
Engine: 20hp/3400rpm, 4-cyl, 4-stroke SV 995cc
Bore/Stroke: 65/75 mm
Compression ratio: 6,3 : 1
Length: ?mm, width: ?mm, height: ?mm
Wheelbase: ?mm
Road clearance: ?mm
Front and rear wheel track: ?mm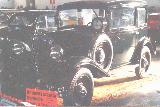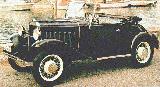 Gearbox: 3 speed + rear
Hydraulical brakes
12 Volt electrics
Weight: 750 kg
Maximal speed: 85 km/h
Tyres: 4,50 - 17 inches
Fuel tank capacity: ? L
Petrol consumption: 7,0-8,0 L/100km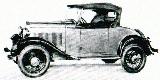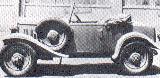 Price: ? It. lire
Balilla was too successful car, that 2 countries bought a license to co-produce it
as: Polski FIAT-508 (1933-1935?) in Poland and Walter (mod. Junior) in Czechoslovakia.
Photos are from:
Patrick Castelli (Padova, Italy) (2-door sedans),
"Svet Motoru" magazine, Czechoslovakia,
Adolfo Verbena (Italy),
"A-Z of Cars of the 1930s" by Michael Sedgwick & Mark Gillies, Bay View Books Ltd,
Bart Vanderveen, "Historic Military Vehicles Directory", "After the Battle" publication, 1989,
Official FIAT Site.
By the way the Balilla were a fascist youth organisation (the exstended name was Opera Nazionale Balilla, ONB) that called
itself after a young boy that started a revolution in Genova in the 19th century by throwing stones at the Austrian occupiers.
Thanks for help to Patrick Castelli from Padova, Italy.
---
You are welcome to write me by E-mail Contact. Andrei Bogomolov.
---
Entrance   Gallery   Cars   FIAT cars   Sale   Links
---
Last updated 1 XII 2000.