Oldtimer picture gallery. Motorcycles. BMW R75.
---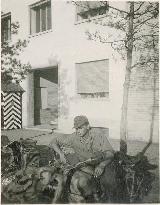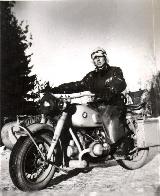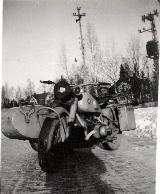 BMW-R75


Years of production: 1940 - 1944 (+ 1945)
Overall production:
16545 by Hans-Peter Hommes;
17100-17500 on my estimation
incl. 160-210 post-war escort bikes for Stalin.
Engine:
26hp/4400rpm, 2-cyl OHV, 745cc, 4-stroke
Bore/Stroke: 78/78 mm
Length: 2400mm with sidecar, width: 1730mm with sidecar, height: 1000mm
Wheelbase: 1444mm
Gearbox: 4 (offroad - 3) forward + 1 back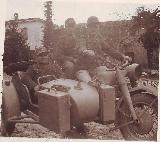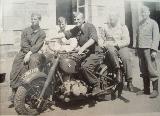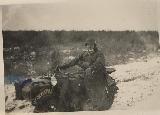 Weight: 410 kg (with sidecar)
Maximal speed: 92 km/h, minimal - 3 km/h
Tyres: 4,5x16 inches
Fuel tank capacity: 24 Ltr.
Fuel consumption: 6,7 Ltr/100km at 61 km/h,
offroad - up to 9 Ltr./100km.
Climbing: short climb 40 %, long climb 35 %,
Ford depth - 350 mm.
Specially created for Wehrmacht purposes in Africa, BMW-R75 has got name "Sahara" (with dry airfilter).
This offroad motorcycle substituted famous BMW-R12.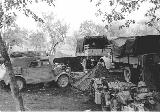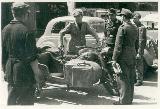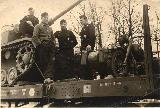 There was also modification, designed specially
for conditions of the USSR - this model carried
name "Syberia" (with wet, oiled airfilter and
other detail differencies).

What else in the net:
WEHRMACHTSGESPANNE, Hans-Peter Hommes site.
You'll find much more there if you understand German. Hans-Peter is author of excellent book, devoted to BMW-R75 and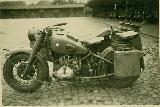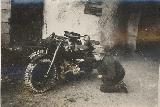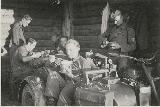 Zuendapp-KS750, including small details of
history, modifications, correct paints and
symbolics, repair, description of today activity
of these bikes fans. The book is well illustrated.
Visit his site, and you will know, how to buy
this superb book.
Thanks to Pawel Koziel from Poland for the data he supplied.
Thanks for corrections to Ton Goossens, Netherlands.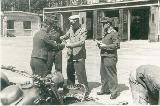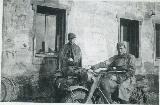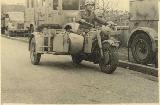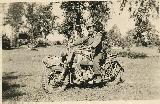 ---

Entrance   Gallery   Motorcycles   BMW   Sale   Links
---
Last updated 12 V 2010. Andrei Bogomolov. Contact Information.