Oldtimer picture gallery. Cars. ZiS-101 Sport.
---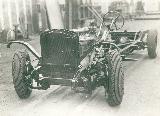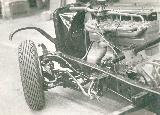 ZIS-101 Sport


Year of production: 1939
Overall production: 1 unit
Body: 2-seater 2-door roadster
Engine: 141hp(aluminium pistons)/3300rpm, straight 8-cyl, 4-stroke
5,766cc
Compression ratio: ?
Bore/Stroke: 85,0/127,0mm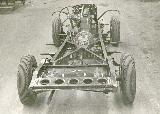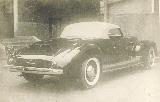 Clutch: ?
Length: 5750mm, width: ?mm, height: ?mm
Wheelbase: 3605mm
Front wheel track: 1550mm
Rear track: 1550mm
Rear axle road clearance: ?mm
Turning radius: ?m
Gearbox: ?
Brakes: ?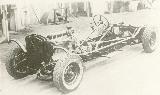 Weight: 2 ton
Maximal speed: 162 km/h
Tyres: ? inches
Fuel tank capacity: ? L
Petrol consumption: ? L/100km
This car was built by the group of young ZiS engineers
(Anatoly.I.PUHALIN, Vladimir KREMENETSKY, Nikolai Viktorovich PULMANOV, body designer -
Valentin Nikolaevich ROSTKOV).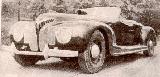 What else in the net:
Internet-Verlag «Im Werden». Redkije publikaciji iz istoriji avtomobilja v Rossiji (in Russian) - pages about 1939 ZiS-101 Sport and 1934 GAZ-A "Aero", written by Andrej Nikitin-Perensky, grandson of these cars designers (Moskau-Augsburg (Germany)).
Large pictures are from Andrej's site. There are more pictures and original drawings.
Any information about this car history will be precious for Andrej, thanks.
2 small front views are from the books by Lev M. Shugurov (Moscow) (kindly permitted to be placed in this gallery).
---
You are welcome to write me by E-mail Contact. Andrei Bogomolov.
---

Entrance   Gallery   Cars   ZIS/ZIL cars   Sale   Links
---
Last updated 21 IX 2001.