Oldtimer picture gallery. Motorcycles. Triumph-S350.
---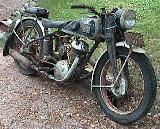 Triumph-S350


Years of production: 1936 - 1938
Overall production: ? units
Engine: 11hp/4200rpm, 1-cyl, 2-stroke 346cc
Bore/Stroke: 72/85 mm
Compression ratio: ?
Carburettor: Amal 76/005
Length: 214cm, width: 74,5cm, saddle height: 690cm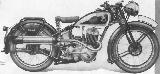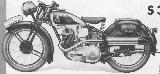 Wheelbase: ?mm
Gearbox: 4 speed
Ratios: I - 17,32; II - 10,5; III - 7,19; IV - 5,25
Weight: 135 kg
Maximal speed: 100 km/h
Tyres: 26 x 31/4 inches
Fuel tank capacity: 12 L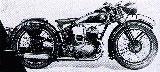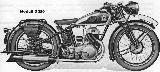 Fuel consumption: 3,8 Ltr./100km at 60 km/h, 2,8 Ltr. on straight and even road
Photos are from:
Triumph Parts Catalog for B200/B200L/B200LF/S350,
Tilman Werner's book "Von Ardie bis Zuendapp" (Stuttgart, 1993).
Thanks for help to Ernst Kristiansen (Skive, Denmark). Ernst is seeking for parts to restore his Triumph S350. Who is able to help?
These color photos arrived from Petteri Nykänen (Finland). Petteri is seeking for other owners of this model. Do you have "Parts catalog" or color photos of "S350"? Please share this information with Petteri.
---
If you have anything to add, ask or correct me, you are welcome to write me by E-mail Contact. Andrei Bogomolov.
---
Entrance   Galery   Motorcycles   Triumph   Sale   Links
---
Last updated 29 IX 2002.