Oldtimer picture gallery. Motorcycles. Triumph BD250(W).
---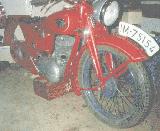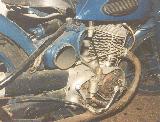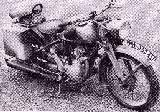 Triumph BD250,
BD250W (Wehrmacht version)

(Data are for Wehrmacht version)
Years of production: 1939 - 1943
Engine: 12hp/3800rpm, 1-cyl
double piston, 2-stroke rotary, 248cc
Bore/Stroke: 2 x 45/78 mm
Compression ratio: 5.5:1
Carburettor: Bing 2/24(?); 26(?) mm, there is a mistake in one of these numbers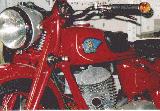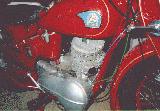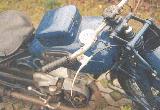 Chain
Length: 200cm, width: 76cm,
saddle height: 68cm
Wheelbase: 1320mm, clearance: 11cm
Gearbox: 4 speed foot
Tube frame
Parallelogram front fork
Weight: 140 kg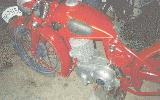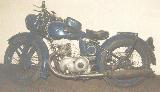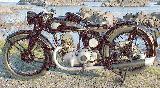 Maximal speed: 105 km/h
Tyres: 3,50-19 or 3,00-19 inches
Fuel tank capacity: 11.3 L
Fuel consumption: 2.6 L/100km
Photos are from:
Kai Künzel page (in German), Regensburg, Germany
(these detailed photos of two 1939 TWN BD250 show Kai motorcycles),
"German Motorcycles in World War II" by Schiffer Military, written by Stefan Knittel,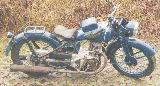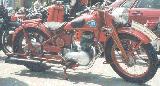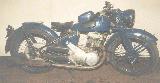 Jim Grønbech, owner of this civilian
1940 TWN BD 250 (Norway),
Molotok Auction (Russia).
What else in the net:
Kai Kuenzel page (in German), Regensburg, Germany.
Thanks a lot to Egon Admann from Long Island, NY, USA, and to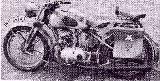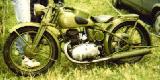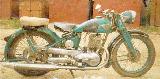 Josep Sanz Guillen, Palma de Mallorca,
Spain. See also his BMW-R35 site.




---
You are welcome to write me by E-mail Contact. Andrei Bogomolov.
---
Entrance   Gallery   Motorcycles   Triumph   Sale   Links
---
Last updated 23 V 2001.