Oldtimers picture gallery. Cars. Talbot T150.
---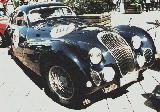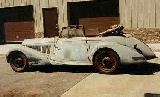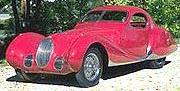 Talbot T150 (23CV Special)


Years of production: 1937(?)-1938-1939
Overall production: ?, T150C coupe - 36 units.
4x2 front engine, rear wheels drive
Engine: 140(23CV Special) or 110hp/?rpm, 6-cyl, water cooled, carburettor, 4-stroke OHV, 3996cc
Bore/Stroke: 90/104,5 mm
Gearbox: ? gears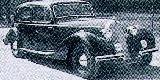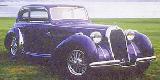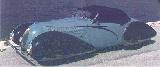 Length: ?mm, width: ?mm, height: ?mm
Wheelbase: 8ft8", 9ft8", + ?ft?"; clearance: ?mm
Front wheel track: ?mm
Rear track: ?mm
Weight: 1,2-1,5 tons
Maximal speed: 160-175 km/h
Tyre size: ?



Fuel tank capacity: ? L
Fuel consumption: ? L/100km
Sources of information:
"A-Z of Cars of the 1930s", M.Sedgwick & M.Gillies,
"Die Chronik des Automobils", Hans-Otto Neubauer,
"Dzieje samochodu", Witold Rychter, Warsaw, 1979
Hemmings Motor News,
Kruse International,
MS Webmasters.
---
You are welcome to write me by E-mail Contact. Andrei Bogomolov.
---

Entrance   GALLERY   List of cars   Talbot cars   Sale   Links
---
Last updated 15 XII 1999.