Oldtimer gallery. Cars. Sunbeam Sixteen (2193cc).
---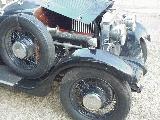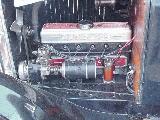 Sunbeam 16 h.p. (18.2 h.p.)


Year of production: 1931
Overall production: ?
Body types: 6-light saloon, tourer, ...?
Engine: ?hp/?rpm, water cooled straight
6-cyl. OHV, 2193cc
Bore/Stroke: ?/? mm
Compression ratio: ? : 1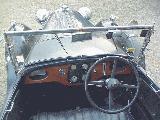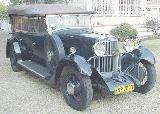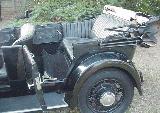 Length: ?mm, width: ?mm, height: ?mm
Wheelbase: ? inch (? mm)
Front wheel track: ?mm
Rear track: ?mm
Carburetter: ?
Gearbox: 4-speed + reverse
Electrics: ?V
Brakes: hydraulic
Semielliptic leaf springs on every wheel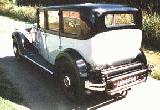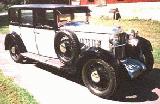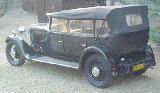 Centralized lubrication
Weight: ?
Maximal speed: ? mph (? km/h)
Tyres: ?-? inches
Fuel tank capacity: ? Ltr.
Fuel consumption: ? Ltr./100km
Price: ? pounds sterling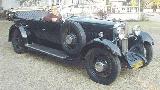 Photos and data are from:
"A-Z of Cars of the 1930s" by M.Sedgwick & M.Gillies.
Karl Juncker (South Africa).
Malcolm C. Elder & Son (UK).
This pictured tourer (engine No. 5708, chassis No. 5794 M) is for sale (on 8 VIII 2003).
If not sold yet, information is here: Salepage. Automobiles (H-Z).
---
Contact. Andrei Bogomolov.
---
Entrance   Gallery   Cars   Sunbeam   Sale   Links
---
Last updated 8 VIII 2003.