Oldtimer gallery. Trucks. Tractors. STZ "Komsomolec".
---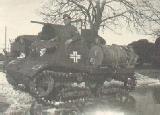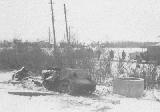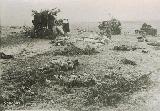 T-20 "Komsomolec"



Years of production: 1937 - 1941
Overall production: 7780 units (built by
STZ and GAZ)
Full-track front sprockets drive
45-mm anti-tank gun and personnel carrier (6 seats), partially armoured
Engine: GAZ-AA, 50hp/2800rpm, liquid cooled straight 4-cylinder petrol SV, 3285cc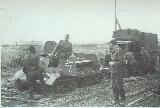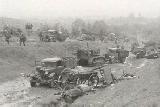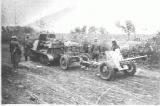 Bore/Stroke : 98,43/107,95mm
Compression ratio: 4,2 : 1
Length: 3450mm, width: 1859mm,
height: 1580 (cab).
Road clearance: 300mm
? Volt electrics
Carburettor: GAZ-M(?)
Gearbox: 4-speed + back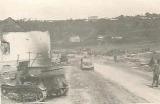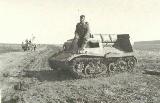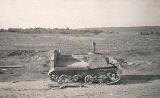 Clutch and brake steering
Suspension: leaf spring
Mechanical brakes
Track width: 200mm
Armour: 7...10 mm
7,62-mm "DT" mashine gun in hull front
Weight: 3460kg own + 500kg + crew 8
Maximal speed: 47,5 km/h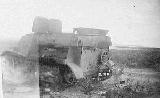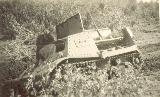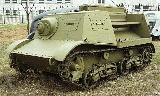 Fuel tank capacity: 115 Ltr. (for 152km
by highway with 2-ton trailer, 250km
without trailer)
Fuel consumption: ? /100km

One of few main artillery transporters in
the Red Army, especially in the first stage of the war.
Many of these vehicle have been captured by German Wehrmacht and used there under designation 'l.gp.Art.S.630(r)'.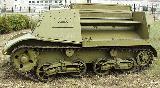 Photos and data are from:
Bart Vanderveen "Historic Military Vehicles Directory", An After the Battle publication, 1989;
eBay Deutschland;
Sergei Rjabcev, Moskva.

---
Entrance   Gallery   Trucks   Tractors   STZ   Sale   Links
---
Last updated 5 VI 2004. Andrei Bogomolov. Contact Information.