Oldtimer picture gallery. Cars. Ford Eifel (1936-1939).
---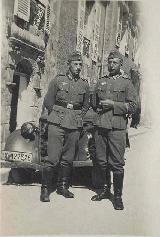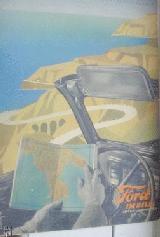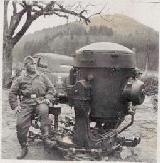 Ford-Eifel 20, 1936-1939

(Data for Limousine)
Years of production: 1936 - 1939
1936 were one-tone painted, from 1937 -
two-tone, many repaint in WW2 times
Overall production: about 60000 including
1935-1936 Ford Eifel
4x2 frame-based front engine
rear wheeldrive 2-4-seater car
Body types:
2-door Limousine, 2-door Cabriolimousine, 2-seater Cabriolet,
4-seater Cabriolet, 2-seater Roadster, "Express" Lieferwagen (light
truck)
Engine: "Ford Eifel" 34hp/4250rpm, 4-cyl 4-stroke SV, 1157cc
Bore/Stroke: 63.5/92 mm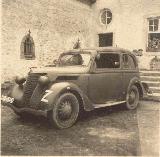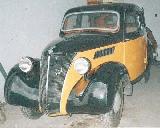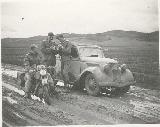 Compression ratio: 6,6:1
Pistons type and material: ?
Cold clearance between tappet and valve
stem: intake - ?mm, exhaust - ?mm
Length: 3885mm, width: 1470mm,
height: 1600mm
Wheelbase: 2236mm
Road clearance: 213mm
Front wheel track: 1143mm
Rear track: 1143mm
Turning radius: 5m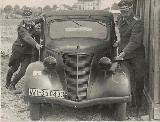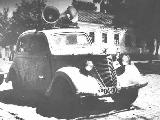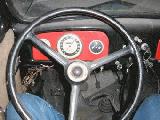 Thermosyphon cooling
Carburettor: downdraft Solex 26 JF
Dimensions: diffusor - ?mm; main jet - ?;
sprayer jet - ?; idling jet (sprayer
tube/calibrated hole) - ?/?;
accelerator jet - ?; between float's top
and bottom of float chamber - ?mm
Air filter type: ?
Ignition system: battery (Bosch, 6V), battery capacity - 85 A*h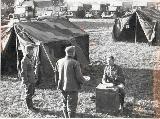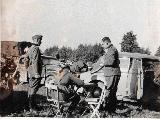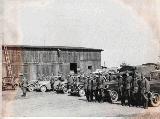 Interrupter-distributor type:
VE4-BIS 261; contact clearance: ? mm
Generator type and power:
Garbe-Lahmeyer or Bosch DE/6AR15;
?W
Starter type and power: ?; ?hp
Spark plugs type: Beru 180/H 9; 14mm;
electrode clearance: ? mm
Cylinder firing order: 1-2-4-3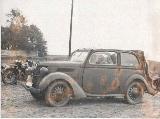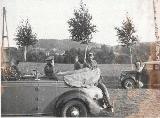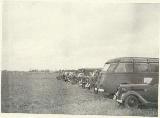 Clutch: dry single plate
Clutch pedal clearance: ?mm
Gearbox: 3-speed + 1 back, synchronized III (and II?)
Ratios: I - 3,071, II - 1,765, III - 1,000,
back - 4,05
Differential ratio and type: 5,5, ?
Front suspension: on one semielliptical leaf spring
Rear suspension: on one semielliptical leaf spring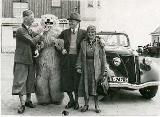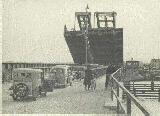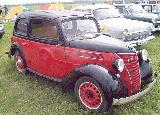 Mechanical brakes of all wheels
Weight: 795...835 kg; 830kg (2-seater
Cabriolet), 820kg (Roadster)
Maximal speed: 97 km/h;
100 km/h (2-seater Cabriolet),
105 km/h (Roadster)
Tyres: 5,00-16 inches
Tyre pressures (atmospheres): front - ?, rear - ?
Fuel tank capacity: 29 + 1 Ltr.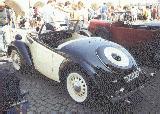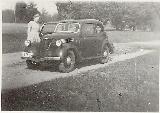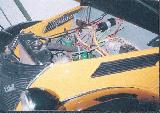 Fuel consumption: 8-10 Ltr./100km
Cooling system capacity: 7 Ltr. of water
Oil carters capacities: engine - 2,25 Ltr.;
gearbox - 1,25 Ltr.; differential - 1 Ltr.

Photos are from:
"Svet Motoru" magazine, Czechoslovakia
(1937 black and white roadster restored by Peter Förster, Leipzig, Germany,
1937 black and grey roadster restored by Reiner Wolf, Dresden, Germany).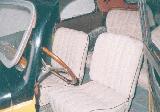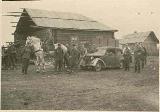 Autoclassic magazine, Hungary. Thanks
to Pal Negyesi.
Igor Sarasonoff (Nizhnii Novgorod).
Emil Zasmeta, Plzen, Czech Rp.,
Viesturs Radovics, Jurmala, Latvia (old
family album photos on the sea coast).
Tarmo Riisenberg (Estonia), this big old
photo of roadster.
Jan Szatan, Poland (homepage).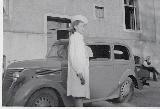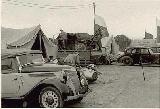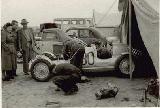 Andrey Sidorenko, Kiev, Ukraine.
Oldtimers (http://oldtimer.sytes.net),
Czech Rp..
Mobile.de.
"Belti-Universal Communications" Ltd.,
sponsor of this site (Internet projects,
Web design, Software design, Psychology explorations), Moscow.
eBay Deutschland.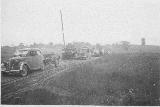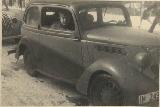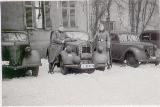 Reinhard Frank, "Personenkraftwagen der
Wehrmacht", Karl Mueller Verlag.
"Ogonjok" magazine, 1947, USSR.
Aleksandr Korcak (Riga).
Thanks for help to Dariusz Piecinski,
Lublin, Poland.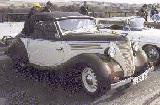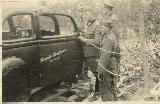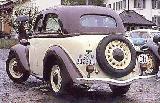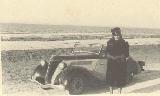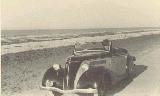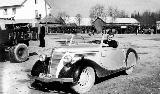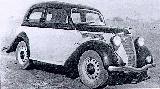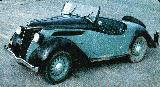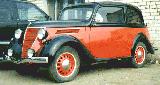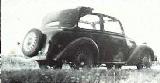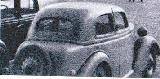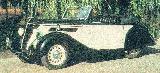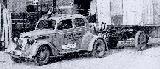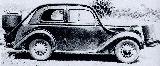 ---
Entrance   Gallery   Cars   Ford   Ford (Köln)   Sale   Links
---
Last updated 14 VII 2005. Andrei Bogomolov. Contact Information.