Oldtimer gallery. Cars. FIAT-508C (1100, 1100B), 508L (1100BL).
---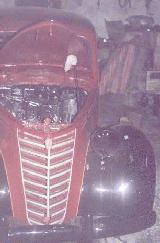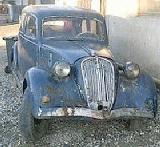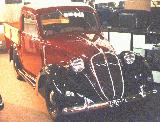 FIAT-508C Balilla (or Nuova Balilla, or FIAT-1100), FIAT-508L (or 1100L), FIAT-1100B, FIAT-1100BL

(data for 1937 508C)
Years of production: 1937-1939-1948
Overall production: 121947 units (including 4993 FIAT 508L (1100L) and 1100BL long wheelbase taxi versions, see table below), by another source 25.000 early 1937-39 plus 74.000 late 1939-48
Engine: 32hp/4000rpm, 4-cyl, 4-stroke OHV 1090cc
Bore/Stroke: 68/75 mm
Length: 4050mm (1939 - 4020mm), width: 1480mm (1939 - 1482mm), height: 1500mm
Wheelbase: 2420mm; clearance: 160mm
Front wheel track: 1231mm
Rear track: 1231mm (1939 - 1226mm)
Gearbox: 4+rear speeds, III and IV - synchronized
Weight: 850kg (1939 - 890kg)
Maximal speed: 110 km/h
Tyres: 5,00-15 inches
Fuel tank capacity: 33 L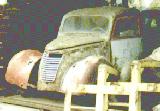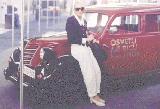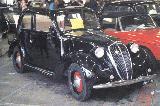 Fuel consumption: 9 L/100km
Price: ?
Chassis numbers of FIAT 1100L and 1100BL (since 1939):
year 1938 chassis 200008 to 202424
year 1939 chassis 202425 to 205001
Photos are from:
"Automobili FIAT" by Angelo Tito Ansermi (b/w photos),
Patrick Castelli (Padova, Italy) (pickup and 4-door soft-top sedan),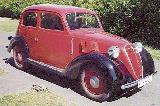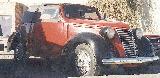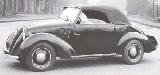 Bernard Bobo (Kotor, Crna Gora (Montenegro), Yugoslavia), this 1939 FIAT-1100BL is car of Bernard's friend Veljko Vulovic (Belgrade),
Maria Eugenia Waicekawsky (Rio Cuarto, Argentina), 1939 1100B cabriolet,
Kalmer (Estonia), early 4-door sedan with bumper from Moskvich-401.
mobile.de, Germany.
Thanks a lot for help to Dariusz Piecinski (Lublin, Poland) and Adolfo Verbena (Italy).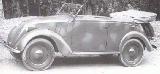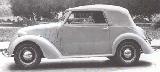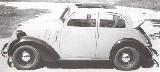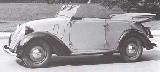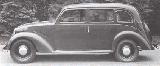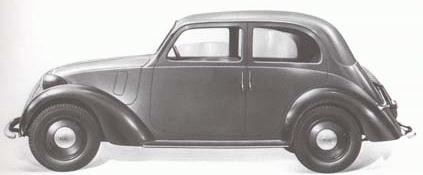 ---
You are welcome to write me by E-mail Contact. Andrei Bogomolov.
---
Entrance   GALLERY   Cars   FIAT   NSU-FIAT-1100   Sale   Links
---
Last updated 4 XII 2000.