Oldtimer picture gallery. Motorcycles. DKW-NZ350.
---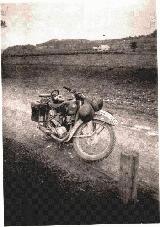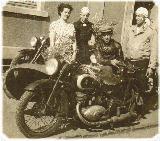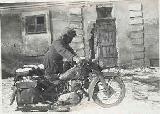 DKW NZ350, NZ350-1

(data for Wehrmacht version)
Years of production: 1939-1943-1945
Overall production: 45000
+ 12000 NZ350-1 (Wehrmacht version)
Engine: 11,5hp/4000rpm, 1-cyl.,
2-stroke SV 346cc
Bore/Stroke: 72/85 mm
Compression ratio: 5,7 : 1
Carburettor: Amal M 76/426, Bing AJ 2/24, Graetzin H24; 24 mm
Slit valves
Chain
Length: 209cm, width: 75cm, saddle height: 70cm
Wheelbase: 1355mm, road clearance: 12cm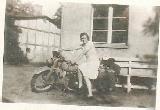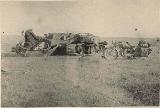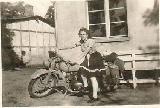 Gearbox: 4-speed, foot change
Pressed steel frame
Parallelogram front fork
Weight: 145 kg (aluminium block)
Maximal speed: 105 km/h
Tyres: 3,25-19 inches
Fuel tank capacity: 14 Ltr.
Fuel consumption: 3,3 L/100km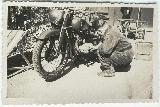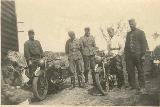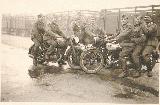 After the war the equipment for DKW
NZ350 production has been moved to
Izhevsk (USSR) and this bike appeared
again in 1946-1951 under IZh-350
trademark. IZh-350 total production was
127090 bikes.

What else in the net: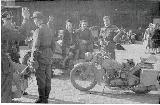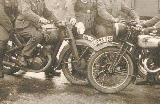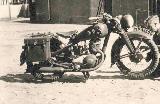 Very informative DKW-NZ350 site of Nicola Dimitrov, Bulgaria (in English)

Photos are from:
eBay Deutschland.
Egon Admann from Long Island, NY,
USA. 90k 1947 family photo shows his parents in Germany and on the two 1951 91k and 85k side photos is civilian 1940
DKW NZ350. Egon restores this bike now (1998).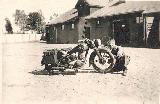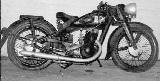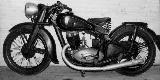 ---
Entrance   Gallery   Motorcycles   DKW   Sale   Links
---
Last updated 3 VII 2004. Andrei Bogomolov. Contact Information.