Oldtimer picture gallery. Trucks. 1941 Chevrolet 4x2.
---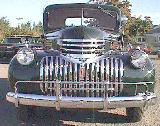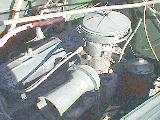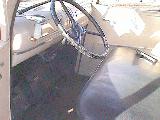 Chevrolet 1/2-ton, 3/4-ton, 1-ton, 11/2-ton and 2-ton


Year of production: 1941-1945-?
4x2 1/2-ton, 3/4-ton, 1-ton, 11/2-ton and 2-ton cargo truck, special van and other modifications
Overall production: ?
Engine: 90hp/?rpm, straight 6-cyl carburettor engine, 216,5 cid
Bore/Stroke: ?/? mm, compression ratio: ?
Length: ?mm, width: ?mm, height: ?mm
Road clearance: ?mm; wheelbase: ?mm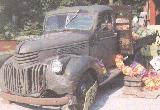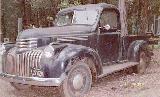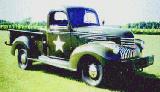 Front wheel track: ?mm
Cargo platform dimensions: ?x? mm
Turning radius: ? m
Carburettor: ?
Gearbox: 4 speeds
Ratios: ?
Differential ratio: ?
Clutch: ?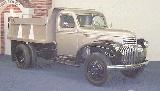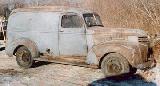 Battery: ? Volt ? Ah
Brakes: ?, handbrakes - steel cable to rear wheels(?)
Weight: ? kg, overall weight (loaded)- ? kg
Maximal speed: ? km/h
Tyres: ? inches, twin or single rear wheels
Fuel tank capacity: ? L
Fuel consumption: ? L/100km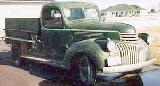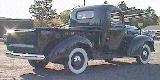 Ford passing height: ? mm
Photos are from:
Cruisin Classics,
Excite Classifieds,
Car Buyer,
Antique Autos Online,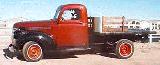 The Auto Collections,
Kruse International,
Hemmings Motor News,
Trader Online.
---
If you have to add, ask or correct me, you are welcome to write me by E-mail Contact. Andrei Bogomolov.
---
Entrance   GALLERY   Chevrolet trucks   1942 1943 1944 1945   1941 cars   Sale   Links
---
Last updated 24 VI 2000.