Oldtimer picture gallery. Trucks. Opel-Blitz 3,6-6700A
---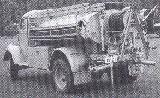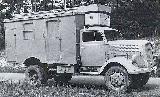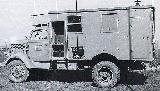 Opel-Blitz 3,6-6700A (A goes for Allrad (4WD))


Years of production: 1940 - 1944 (in Brandenburg/Havel)
4x4 3,1-ton truck
Overall production: about 25000 units
Engine: 68hp/2800rpm, 6-cyl 4-stroke OHV, 3626cc
Bore/Stroke: 90/95 mm
Dimensions: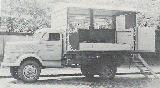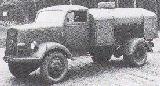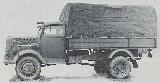 Wagenkasten-Pritsche (cargo): Length: 5950mm, width: 2340mm, height: 3180mm
Radkasten-Pritsche (cargo): Length: 5850mm, width: 2340mm, height: 2600mm
Radkasten-Kofferaufbau (lorry): Length: 5800mm, width: 2340mm, height: 2700mm
Wheelbase: 3450mm, clearance: 225mm
Gearbox: 5x2 (+ 2 rear) speeds
Weight: 3350kg (cargo)
Maximal speed: 80 km/h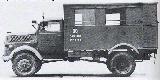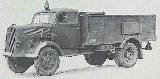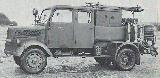 Tyres: offroad 190-20 or offroad 7,25-20 inches
Fuel tank capacity: 92L
Fuel consumption: 30 L/100km (highway), 40 L/100km (offroad).

3-ton Opel Blitz 4x2 and 4x4 was most successful and most numerous truck of Wehrmacht.

Photos are from: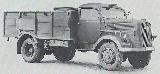 Bart Vanderveen's book "Historic Military Vehicles Directory", "After the Battle" publication, 1989.
Werner Oswald's book "Kraftfahrzeuge und Panzer der Reichwehr, Wehrmacht und Bundeswehr", 1982, Motorbuch Verlag Stuttgart.
Reinhard Frank's book "Lastkraftwagen der Wehrmacht", PODZUN-PALLAS, 1992.
---
You are welcome to write me by E-mail Contact. Andrei Bogomolov.
---

Entrance   GALLERY   Opel trucks   Sale   Links
---
Last updated 27 XII 1999.