Oldtimer picture gallery. Cars. Wanderer-W25K.
---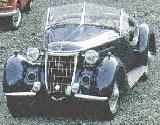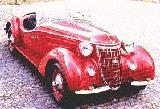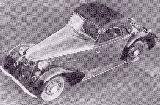 Wanderer-W25K


Year of production: 1936 - 1938
Overall production: 257 (?or 258 ?or 259) units
4x2 2-seater Roadster, 2-seater Sport Cabriolet
Engine: 85hp/4000rpm, 6-cyl OHV, 1963cc with Roots Kompressor
Bore/Stroke: 70/85 mm
Length: ?mm, width: ?mm, height: ?mm
Wheelbase: 2650mm, clearance: ?mm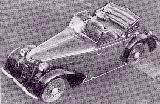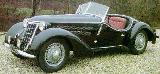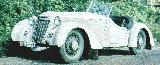 Twin carburettor Solex
Gearbox: 4 speeds, synchronized III and IV
Clutch: twin plate
Hydraulical brakes by ATE (Alfred Teves) Lockheed
Weight: 1050 kg
Maximal speed: 150 km/h
Tyres: ? inches



Fuel tank capacity: ? L
Fuel consumption: 15 - 20 L/100km
Images are from Peter Kirchberg's book "Bildatlas Auto Union", Berlin, 1987, Auto Review magazine, Russia,
Coys of Kensington Auctions, "Svet Motoru" magazine, Czechoslovakia and from
"Die Chronik des Automobils" by Hans-Otto Neubauer, Chronik Verlag, Gütersloh/Munich, 1994.
Thanks for help to Jan Szatan. See his Klasyczne Pojazdy Terenowe Panstw Socjalistycznych (in Polish).
---
If you have to add, ask or correct me, you are welcome to write me by E-mail Contact. Andrei Bogomolov.
---
Entrance   Gallery   Wanderer cars   Sale   Links
---
Last updated 15 XI 1999.