Oldtimer picture gallery. Cars. Wanderer-W22.
---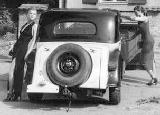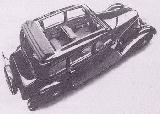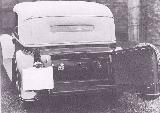 Wanderer-W22


Years of production: 1933 - 1935
Overall production: 5799 (information from Johan Andersson)
4x2 4-5-seater
Engine: 40hp/3600rpm, 6-cyl, 1949cc
Bore/Stroke: 70/85 mm
Length: 4600mm, width: 1670mm, height: 1640mm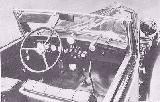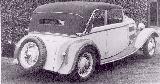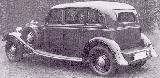 Wheelbase: 3000mm, clearance: 200mm
Gearbox: 4 speeds
Weight: 1335 kg (limousine)
Maximal speed: 100 km/h
Tyres: 5.25-17 inches
Fuel capacity: 54 L
Fuel consumption: 12 - 14 L/100km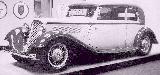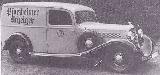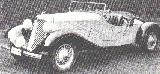 Images are from Peter Kirchberg's book "Bildatlas Auto Union", Berlin, 1987 and from Autopilot magazine, Russia.
Thanks for corrections to Paul H. Hotvedt, Norway. Paul owns W22C cabriolet, and he needs good picture of W22 instrument panel. Perhaps anybody is able to help him?
---
If you have to add, ask or correct me, you are welcome to write me by E-mail Contact. Andrei Bogomolov.
---
Entrance   Gallery   Wanderer cars   Sale   Links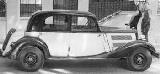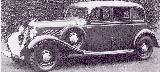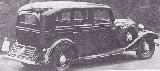 ---
Last updated 17 XI 1999.