Oldtimer picture gallery. Motorcycles. Puch-60 "Styriette".
---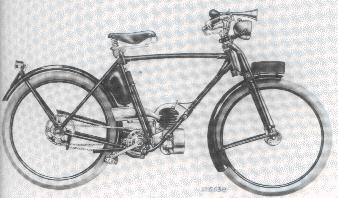 Puch-60


Years of production: 1938-1939
Motor-no.: 200.001-204.000
Overall amount: 2300 units
Engine: 1,3hp/4050rpm, one nose piston, 1 cylinder, 2 stroke 60,3cc
Bore/Stroke: 40/48 mm
Compression: 6:1
Length: 1870mm; width: 600mm; height: 1050mm
Wheelbase: 1171mm
No gearbox, 1 gear transmission to the rear wheel 1:5,14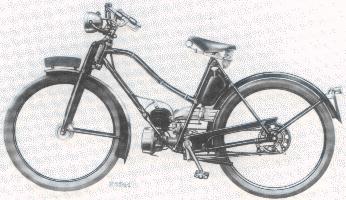 Weight: 39 kg
Maximal speed: 30 km/h
Tyres: 26 x 2 inches
Fuel capacity: 2,6 L
Fuel consumption: 1,5 L/100 km
All the data and pictures were kindly supplied by Gunter Harms from "Oldtimerfreunde Koenigsbrunn und Umgebung e.V.", Bavaria, Germany.




---
If you have to add, ask or correct me, you are welcome to write me by E-mail Contact. Andrei Bogomolov.
---
Entrance   GALLERY   Puch motorcycles   Sale   Links
---
Last updated 28 I 1999.