Oldtimer picture gallery. Cars. Opel-1.8 Liter.
---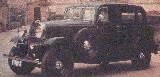 Opel-1.8 Liter


Years of production: 1930 - 1933
Overall amount: ?
4x2 4-seat, 4-door 6-light limousine and ?
Engine: 24.6kW/3200rpm, 6-cyl 4-stroke SV, 1790cc
Bore/Stroke: 65/90 mm
Compression rate: 5.75:1
Length: ?mm, width: ?mm, height: ?mm
Wheelbase: ?mm, clearance: ?mm
Frontwheels gauge: ?mm; rearwheels gauge: ?mm
Turning radius: ?m
Gearbox: 4 speeds
Mechanical brakes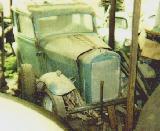 Weight: 990kg
Maximal speed: 90 km/h
Tyres: ? inches
Fuel capacity: ? L
Fuel consumption: 11 L/100km
First 55k image is from "Svet Motoru" magazine, CS.
Second image of 1933 Serie 18N touring have been kindly supplied by Martin Vorwahl, collector of oldtimer photos, Oldenburg, Germany.
I am not sure, that 3rd car is 1,8 Liter, but this 2-door limousine has 6-cylinder engine. Perhaps this car is combination of few cars indeed.

4th 47k photo of 1932 Serie 18C "Moonlight Roadster" is from "Autoreview" magazine N16, 1998, Russia.
---
If you have to add, ask or correct me, you are welcome to write me by E-mail Contact. Andrei Bogomolov.
---
Entrance   Gallery   Opel cars   Sale   Links
---
Last updated 2 XI 1998.