Oldtimer picture gallery. Cars. 1941 Mercury.
---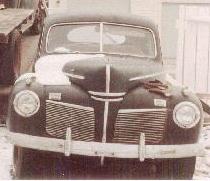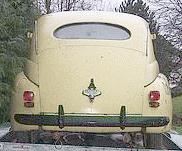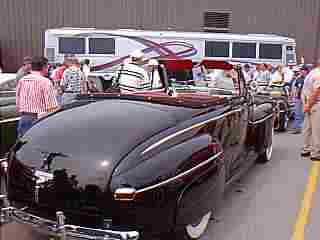 1941 Mercury Series 19A



Years of production: X 1940 - X 1941
Overall production: 82391 units by estimation of the "Encyclopedia of American cars"
4x2 rearwheeldrive frontmotor car
Body modifications:
67 Auxiliary Seats Coupe, 3049 pounds, 936 US dollars
70 Tudor Sedan, 3184 pounds, 946 US dollars
72 2-door Coupe-Sedan, 3118 pounds, 977 US dollars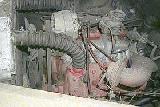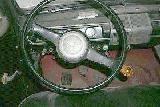 73 4-door Town Sedan, 3221 pounds, 987 US dollars
76 Convertible Coupe, 3222 pounds, 1100 US dollars, 8220 built
77 2-seater Coupe, 3008 pounds, 910 US dollars
79 4-door Wagon, 3468 pounds, 1141 US dollars

Engine: 95 hp/?rpm, V8 - cyl, 239,4 cid
Bore/Stroke: 3,19/3,75 inches
Compression ratio ? : 1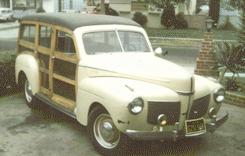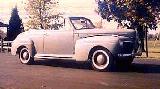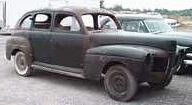 Length: ?mm, width: ?mm, height: ?mm
Wheelbase - 118,0 inches:
Clearance: ?mm
Carburettor: ?
Gearbox: ? speeds
Maximal speed: ? km/h
Tyres: ?x? inches
Fuel tank capacity: ? L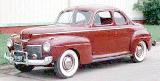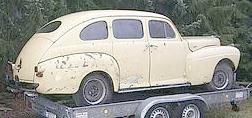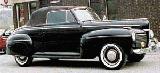 Fuel consumption: ? L/100km

Photos are from:
Homepage of Michael Siewert, Calgary,
Canada,
Wooden Wagon (mid-late 60's photo of Wooden Wagon, courtesy of Mike and Tim Lansing, Indiana, USA),
Trader Online,


Kruse International,
Rand Coburn (Centralia, Washington, USA), owner of two 1941 Mercury sedans,
Mobile.de,
Special Interest vehicles online.
Data are from the "Encyclopedia of American cars", Publications International, Ltd., 1993, USA.
What else in the net:
Wooden Wagon - site about 1941 Mercury Wooden Wagon by Mike and Tim Lansing, Indiana, USA.
1941 Mercury tudor sedan - site of Rand Coburn, owner of this car.
---
Thanks for help to Albert Kopans and to
Herb Wunderlich, owner of 1941 Mercury convertible.
---
If you have to add, ask or correct me, you are welcome to write me by E-mail Contact. Andrei Bogomolov.
---
Entrance   Gallery   Cars   Mercury   Sale   Links
---
Last updated 8 VIII 2002.