Oldtimer picture gallery. Cars. 1940 Mercury.
---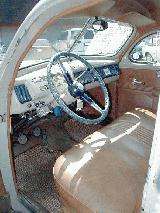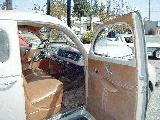 1940 Mercury Series 09A



Years of production: X 1939 - X 1940
Overall production: 81128 units by
estimation of the "Encyclopedia of
American cars"
4x2 rearwheeldrive frontmotor car
Body modifications:
Convertible Coupe, 3107 pounds, 1079 US dollars
2-door Sedan, 3068 pounds, 946 US dollars
2-door Coupe-Sedan, 3030 pounds, 978 US dollars
4-door Town Sedan, 3103 pounds, 987 US dollars
Convertible Sedan, 3249 pounds, 1212 US dollars, 1100 built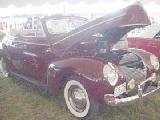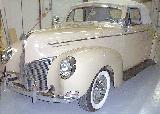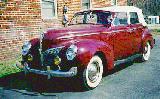 Engine: 95 hp/?rpm, V8 - cyl, 239,4 cid
Bore/Stroke: 3,19/3,75 inches
Compression ratio ? : 1
Length: ?mm, width: ?mm, height: ?mm
Wheelbase - 116,0 inches:
Road clearance: ?mm
Carburettor: ?
Gearbox: 3 front speeds + 1 reverse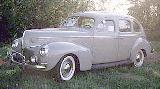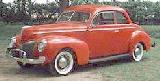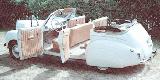 Maximal speed: ? km/h
Tyres: ?x? inches
Fuel tank capacity: ? L
Fuel consumption: ? L/100km
Photos are from:
CarScene.com,
Trader Online,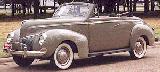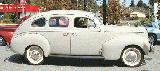 Jerry Schultz (St Charles, Illinois, USA), the owner of this nice
convertible coupe in the middle of 2nd row
Kruse International,
Hemmings Motor News,
Deals On Wheels.
Data are from the "Encyclopedia of American cars", Publications International, Ltd., 1993, USA.
---
Thanks to Albert Kopans for powerful assistance.
---
You are welcome to write me by E-mail Contact. Andrei Bogomolov.
---
Entrance   Gallery   Cars   Mercury   Sale   Links
---
Last updated 24 IV 2002.