Oldtimer picture gallery. Cars. Mercedes-Benz G5.
---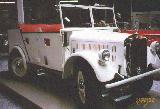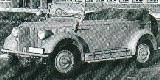 Mercedes-Benz G5 (Geländewagen 5) W152


Years of production: 1937-1941 (Kolonial- und Jagdwagen - 1937-1939)
Overall production: 378, see Production table, (Kolonial- und Jagdwagen - 228 of 378)
Engine: straight 4-cyl SV, 4-stroke M149 II: 2,006cc 45hp/3700rpm; (Kolonial- und Jagdwagen - 50hp)
Wheelbase: 2530mm
Length: 3990mm, width: 1680mm, height: 1900mm (with tarpauline)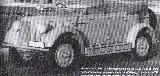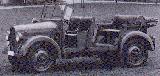 Compression ratio: 6,5 : 1
Bore/Stroke: 82/95mm
Clutch: dry single plate
Front wheel track/Rear track: 1422/1422mm, also 1410/1410mm
Rear axle clearance: 250mm
Turning radius: 6m with fixed rear wheels, 3,5m with controlled rear wheels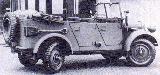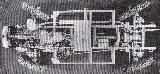 Gearbox: 5 speeds
Ratios: I - 7,22; II - 4,82; III - 2,26; IV - 1,18; V - 0,885; rear - 6,86
Hydraulical brakes on 4 wheels, with thermovacuum amplifier
Weight: 1880 kg
Maximal speed: 85 km/h
Tyres: 6,00x18 inches, SS Gelände
Fuel tank capacity: 50 L
Fuel consumption: 18 L/100km, offroad - 27 L/100km
44k photo of white Wehrmacht staff G5 is gift of Jan Szatan.
The rest images and data are from "4x4 Club" magazine, Russia, article by Denis Orlov,
and from Werner Oswald's book "Mercedes-Benz Personenwagen 1886-1986", 1987, Motorbuch Verlag Stuttgart.
---
If you have to add, ask or correct me, you are welcome to write me by E-mail Contact. Andrei Bogomolov.
---
Entrance   Gallery   Mercedes-Benz cars   Sale   Links
---
Last updated 6 VII 1999.