Oldtimer picture gallery. Cars. Skoda Popular 1100OHV (1938-1946).
---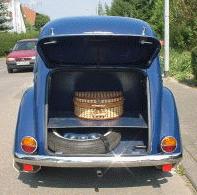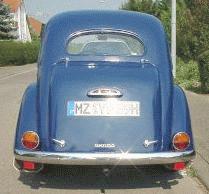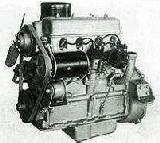 Skoda Popular 1100OHV (Type 927)


Years of production: 1938-1946
(since 1938/39 - new design)
Overall production: 6600 units
4x2 front motor rear wheel drive car
Body types: tudor, limuzina (sedan),
cabriolet, roadster, dodavkovy (van),
sanitny (ambulance)
Engine: Skoda 30hp/3600-3800rpm, liquid cooling straight 4-cyl, 4-stroke
OHV, 1089cc
Bore/Stroke: 68/75 mm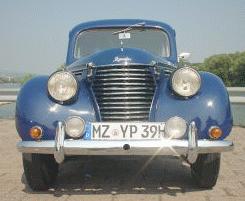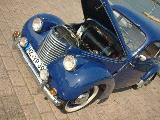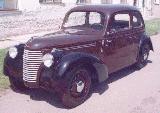 Compression ratio: ? : 1
Length: 3950mm, width: 1480mm,
height: 1520mm (data for tudor)
Wheelbase: ?mm
Carburettor: horizontal, Solex
Gearbox: 3-speed, synchronized
Clutch: single plate
Suspension: independent, on transversal leaf springs (both axles)
Battery: ? Volt
Brakes: hydraulical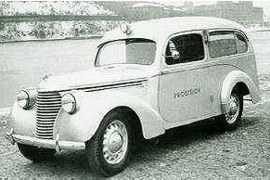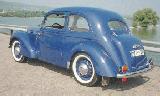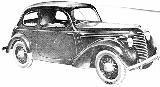 Weight: 900 kg (tudor),
820kg (roadster-kabriolet), chassis - 550kg
Maximal speed: 100 km/h (tudor),
105 km/h (roadster-kabriolet)
Tyres: ? inches
Fuel tank capacity: ? Ltr
Fuel consumption: 8,5 Ltr/100km (tudor), 8 Ltr/100km (roadster-kabriolet)

Photos are from: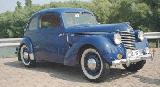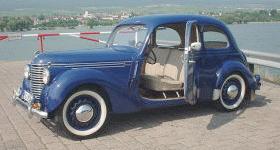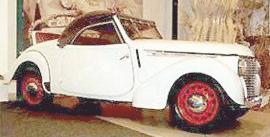 Skoda Auto official site,
"Svet Motoru" magazine, Czechoslovakia,
this 1939 early roadster-kabriolet belongs
to Fr. Chlumsky from Kutna Hora (CSSR),
www.Oldtimerteam.de, Germany,
eBay Deutschland, Germany,
Victor Levine.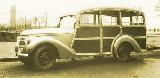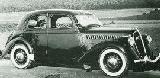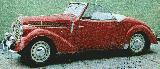 ---
You are welcome to write me by E-mail Contact. Andrei Bogomolov.
---
Entrance   Gallery   Cars   Skoda   Sale   Links
---
Last updated 7 VII 2002.