Oldtimers picture gallery. Trucks. Mercedes-Benz G3a.
---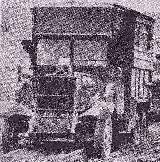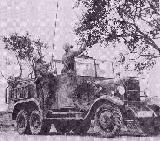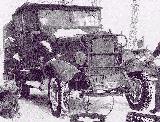 Mercedes-Benz G3a


Years of production: 1929-1935
6x4 1,5-ton truck
Overall production: 2005
Engine: Daimler-Benz M09, petrol, water pump cooling straight 6-cyl SV, 4-stroke, 3688cc 68hp/2900rpm
Dimensions:
Pritschenwagen (cargo version): length - 6000mm, width - 2100mm, height - 2450mm
A-Wagen or Nachrichten-Kfz. mit kofferaufbau (signals van): length - 5750mm, width - 2100mm, height - 2700mm
Fernschprechbauwagen or Messstellen-Kfz. (telephone lines builder or topography equipment): length - 5750mm, width - 2220mm, height - 2350mm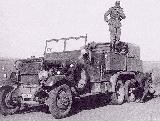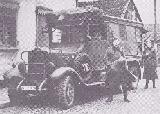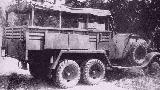 Wheelbase: 3000+950mm
Compression ratio: 5,45 : 1
Bore/Stroke: 82,5/115mm
Carburetters: 2 Zenith HKB 36
Battery: 12 Volt, 105 Ah
Clutch: Dry single plate (Einscheibentrockenkupplung)
Front wheel track: 1600mm
Rear track: 1600mm - both axles
Road clearance: 225mm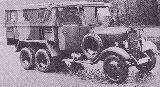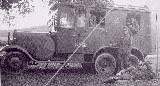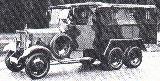 Water ford depth: 500mm
Turning radius: 9m
Gearbox: 4-speed
Brakes: ?
Weight: Pritschenwagen - 3300kg, A-Wagen - 3900kg, Fernschprechbauwagen - 3925 kg
Maximal speed: 65 km/h
Tyres: 6,00x20 inches, offroad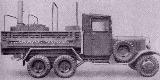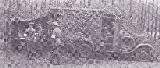 Fuel tank capacity: 105 L
Fuel consumption: 35 L/100km, offroad - 45 L/100km
Photos are from:
Reinhard Frank's book "Lastkraftwagen der Wehrmacht", PODZUN-PALLAS, 1992.
Werner Oswald's book "Kraftfahrzeuge und Panzer der Reichwehr,Wehrmacht und Bundeswehr", 1982, Motorbuch Verlag Stuttgart.
Bart Vanderveen's book "Historic Military Vehicles Directory", "After the Battle" publication, 1989.
Thanks for help to Denis Orlov, Moscow.
---
You are welcome to write me by E-mail Contact. Andrei Bogomolov.
---
Entrance   Gallery   Trucks   Mercedes-Benz   Mercedes-Benz G3a cars   Sale   Links
---
Last updated 15 III 2001.