Oldtimer picture gallery. Cars. Hanomag-Sturm.
---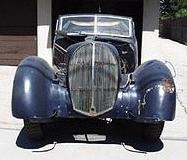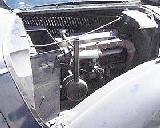 Hanomag Sturm

(Data for Limousine)
Years of production: 1937 - 1940
Overall production: ?
4x2 front motor rear wheel drive car, frame based
Body types: 4-door limousine, 2-door limousine, cabriolet, and other
types by various body tailors
Engine: Hanomag 2,3 L. 57hp/3750rpm (long term work - 3200rpm),
carburettor straight 6-cyl. 4-stroke OHV, 2257cc
Bore/Stroke: 71/95 mm
Compression ratio: 5,6 ... 6,2 : 1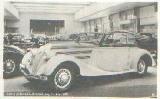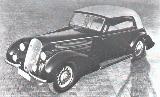 Water pump cooling
Pistons type and material: ?
Cold clearance between tappet and valve stem: intake - ?mm, exhaust -
?mm
Length: 4650mm (4580?), width: 1620mm, height: 1630mm
Wheelbase: 3150mm, road clearance: ?mm
Front wheel track: 1350mm; rear track: 1350mm
Turning radius: 6,0 m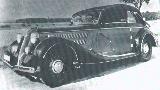 Carburettor: Solex BFVL 35
Dimensions: diffusor - ?mm; main jet - ?; sprayer jet - ?; idling jet
(sprayer tube/calibrated hole) - ?/?; accelerator jet - ?;
between float's top and bottom of float chamber - ?mm
Ignition system: battery (Bosch, 6V), battery capacity - 75-77 A*h
Interrupter-distributor type: ?
Contact clearance: ? mm
Generator type and power: ?; ?W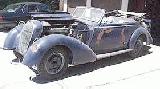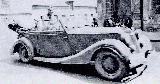 Starter type and power: ?; ?hp
Spark plugs type: Bosch W 175/I or W 175/TI; 14mm;
electrode clearance: ? mm
Cylinder firing order: 1-5-3-6-2-4
Steering type: ?
Clutch: dry single plate (Fichtel & Sachs)
Clutch pedal clearance: ?mm
Gearbox: ZF 4-speed + 1 back, synchronized III and IV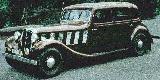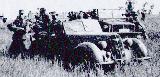 Ratios: I - 3,97, II - 2,26, III - 1,51, IV - 1,00, rear - 4,66
Differential ratio: 4,33 : 1
Front suspension: independent, with transversal leaf springs
Rear suspension: rigid, on longitudinal leaf springs
Hydraulical dumpers
Hydraulical foot brakes ATE Lockheed (Alfred Teves Lockheed) on all wheels
Hand brakes: ?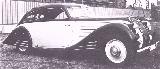 Weight (fuelled): 1350 kg (4-door Limousine 1937),
1300 kg (cabriolet), 950 kg (chassis)
Maximal load of axles: front - 750kg, rear - 1100kg
Maximal speed: 111 km/h
Tyres: 5,50-18 inches
Tyre pressures (atmospheres): ?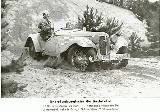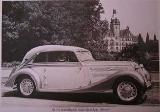 Fuel tank capacity: 54 L
Petrol consumption:
13,3 L/100km (highway), 15 L/100km (normal rhytm)
Cooling system capacity: 12 L of water
Oil carter capacities:
engine - 4,5 L; gearbox - 1,6 L; differential - 1,9 L
Oil filter: Mahle "K"
Price: 6600 RM (1937 Cabriolet)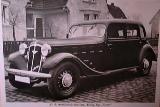 Photos are from:
German Parts Unlimited, parts and literature, Germany,
"Svet Motoru" magazine, Czechoslovakia,
books by Werner Oswald,
Igor Guzienko, Kiev,
Reinhard Frank "Personenwagen der Wehrmacht", PODZUN-PALLAS,
Mobile.de,
eBay Deutschland.
Thanks for help to Dariusz Piecinski, Lublin, Poland, and
Jan Szatan, Poland (Klasyczne Pojazdy Terenowe Panstw Socjalistycznych).
---
You are welcome to write me by E-mail Contact. Andrei Bogomolov.
---
Entrance   Gallery   Cars   Hanomag   Sale   Links
---
Last updated 23 I 2003.