Oldtimer picture gallery. Cars. 1937-1939 Ford V8 G48.
---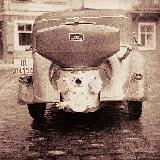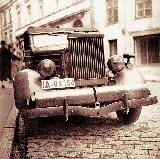 Ford-V8 Typ G48, Germany


Years of production: III 1935 - VIII 1936
Overall production: 5208
4x2 frame-based front engine rear wheeldrive 2-4-seater car
Body types:
4-door 6-light Limousine, 2-door 4-light Limousine,
5-seater 2-door 4-light Cabriolet, 5-seater 2-door 2-light Cabriolet,
2-seater Cabriolet, 2+2-seater Cabriolet, 2-seater Cabriolet,
various commercial and military bodies
Cabriolet bodies by Gläser (Dresden), Drauz (Heilbronn), Deutz (Köln, Cologne), ...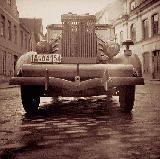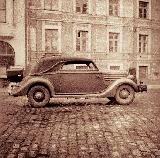 Engine: "Ford V8" 86hp/?rpm, V8-cyl. 4-stroke SV, 3,6 Ltr.
Bore/Stroke: ?/? mm
Compression ratio: ?:1
Pistons type and material: ?
Cold clearance between tappet and valve stem:
intake - ?mm, exhaust - ?mm
Length: ?mm, width: ?mm, height: ?mm
Wheelbase: ?mm
Road clearance: ?mm
Front wheel track: ?mm
Rear track: ?mm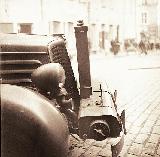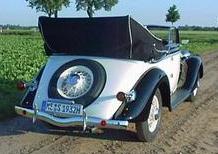 Turning radius: ?m
Cooling system: ?
Carburettor: ?
Dimensions: diffusor - ?mm; main jet - ?; sprayer jet - ?;
idling jet (sprayer tube/calibrated hole) - ?/?; accelerator jet - ?;
between float's top and bottom of float chamber - ?mm
Air filter type: ?
Ignition system: battery (? type, ?V), battery capacity - ? A*h
Interrupter-distributor type: ?; contact clearance: ? mm
Generator type and power: ?; ?W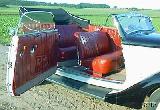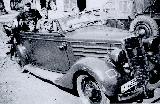 Starter type and power: ?; ?hp
Spark plugs type: ?; ?mm; electrode clearance: ? mm
Cylinder firing order: ?
Clutch: ?
Clutch pedal clearance: ?mm
Gearbox: ?-speed + 1 back
Ratios: ?
Differential ratio and type: ?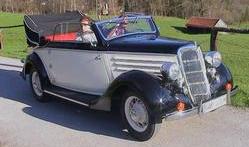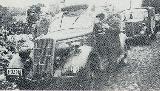 Front suspension: ?
Rear suspension: ?
Brakes: ?
Weight: ? kg;
Maximal speed: ? km/h
Tyres: ?-? inches
Tyre pressures (atmospheres): front - ?, rear - ?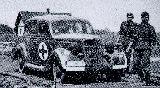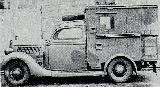 Fuel tank capacity: ? Ltr.
Fuel consumption: ? Ltr./100km
Cooling system capacity: ? Ltr. of water
Oil carters capacities:
engine - ? Ltr.; gearbox - ? Ltr.; differential - ? Ltr.
Chassis numbers: from 2,000,001 to 2,642,025.
Price: ?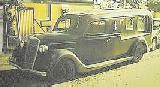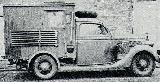 Photos are from:
Mobile.de.
Valdo Praust (Estonia), these old photos of gas producer version.
MotorCities.com.
Werner Oswald's book "Kraftfahrzeuge und Panzer der Reichwehr,
Wehrmacht und Bundeswehr", 1982, Motorbuch Verlag Stuttgart.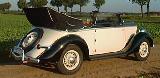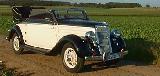 "Personenwagen der Wehrmacht", Reinhard Frank,
PODZUN-PALLAS.
Thanks for help to Jan Szatan, Poland (homepage).
---
You are welcome to write me by E-mail Contact. Andrei Bogomolov.
---
Entrance   Gallery   Cars   Ford   American Ford V8-48   Sale   Links
---
Last updated 10 XII 2002.