Oldtimer picture gallery. Trucks. Ford V8-51 (Germany).
---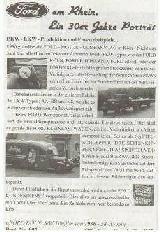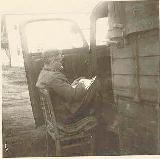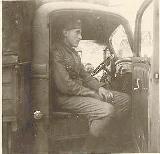 Ford V8-51

(data for cargo version)
Years of production: (1936?) 1937-1939
4x2 rear-wheel-drive 3-ton cargo truck,
special van and other modifications
Overall production: ? quite many
Engine: Ford, 90hp/?rpm (gas generator
version - 60hp), V8-cyl. carburetter
3583cc
Bore/Stroke: ?/? mm, compression ratio: ? : 1
Length: 6000mm, width: 2250mm, height: 2900mm
Road clearance: ?mm; wheelbase: 3988mm
Front wheel track: ?mm, longitudinal leaf spring suspension
Rear track: ?mm, transversal leaf-spring suspension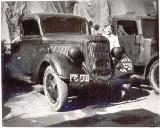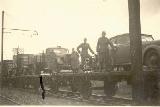 Cargo platform dimensions: ? x ? mm
Turning radius: ? m
Carburettor: ?
Gearbox: 4-speed + back
Ratios: I - ?, II - ?, III - ?, IV - ?, rear - ?
Differential ratio: ?
Clutch: ?
Battery: ? Volt ? Ah
Brakes: mechanical, 4 wheels, handbrakes - ?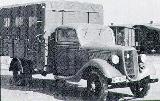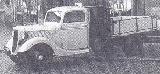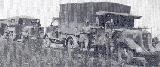 Weight: about 2800 kg, overall weight (loaded)- ? kg
Maximal speed: ? km/h
Tyres: 6,50/7,25-20 inches, twin rear wheels
Fuel tank capacity: ? L
Fuel consumption: ? L/100km (offroad - ? L/100km)
Ford passing height: ? mm
This model was patterned from USA 1936 Ford. In comparison with US Ford it has typically German cab.
Some trucks were fitted by Imbert gas producers.

Photos and data are from:
Reinhard Frank, "Lastkraftwagen Der Wehrmacht", PODZUN-PALLAS, 1992.
Bart Vanderveen, "Historic Military Vehicles Directory", "After the Battle" publication, 1989.
Molotok Auction (Russia).
eBay Deutschland.
---
If you have to add, ask or correct me, you are welcome to write me by E-mail Contact. Andrei Bogomolov.
---
Entrance   Gallery   Trucks   Ford (DE)   Sale   Links
---
Last updated 9 II 2003.