Oldtimer picture gallery. Cars. 1927-1928 Dodge 128 "Fast Four".
---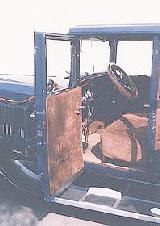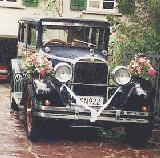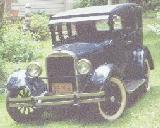 Dodge Model 128



Years of production: VI 1927 - VII 1928
Overall production: ? units
4x2 rearwheeldrive frontmotor car
Body types: DeLuxe Sedan (4 door),
Sedan (4 door), Cabriolet (2 door DeLuxe Coupe), Coupe (2 door)
Engine: Straight 4 - cyl. L-head, 212,27 cu.in.
Bore/Stroke: 37/8 / 41/2 inches
5-bearing crankshaft, chrome-vanadium steel
Horsepower: 24.03, brake horsepower: 35-40
Compression ratio 6,5 : 1
Length: ?mm, width: ?mm, height: ?mm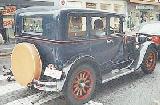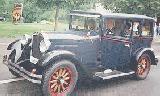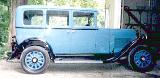 Wheelbase - 108 inches
Road clearance: ?mm
Clutch: single, 10-inch plate
Carburettor: Stewart up-draft vacuum type
Gearbox: 3 speed + 1 back
Maximal speed: 60 miles per hour
Wheels and Tyres: Wood wheels painted to match the car with 19 inch base with a 4 inch rim equipped with 29x5 inch balloon tyres. Disc wheels available at an extra price.
Fuel tank capacity: 12 U.S. gallons (10 Imperial gallons)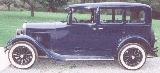 Fuel consumption: 25 miles per gallon at touring speed
Photos are from:
Leonard Kyllonen (Michigan, USA), owner of this 1928 sedan on the front- and left side views,
Mobile.de,
Trader Online,
Antique Autos Online.
All the techical data are also from Leonard Kyllonen (Michigan, USA).
---
You are welcome to write me by E-mail Contact. Andrei Bogomolov.
---
Entrance   Gallery   Cars   Dodge   Sale   Links
---
Last updated 10 I 2002.