Oldtimer picture gallery. Cars. Citroën 7CV (1935-1940).
---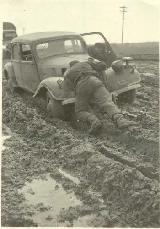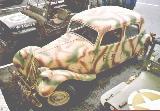 Citroën 7CV (1935-1940) "Traction Avant"

(data for 4-door sedan)
Years of production: 1935 - 1940
Overall production: 69469
4x2 front engine front wheel drive car.
Body types: 4-door sedan, 2-door cabriolet, 2-door coupe
Engine: Citroën 7CV, 36hp/3800rpm, carburetter 4-cyl. 4-stroke OHV, 1628cc
Bore/Stroke: 72/100mm
Compression ratio: 6 : 1
Length: 445cm; width: 164cm; height: 152cm
Wheelbase: 291cm, road clearance: ?mm
Front wheel track: 134cm, independent suspension
Rear track: 132cm
Gearbox: ?-speed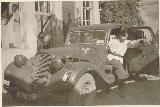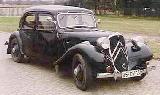 Brakes: ?
Weight: 900 kg
Tyre size: ?x? inches
Fuel consumption: ? Ltr./100km
Fuel tank capacity: ? Ltr.
Maximal speed: ? km/h

Photos are from: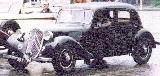 Denis Orlov, automobile journalist and historian, Moscow.
Jan Szatan, Poland (his homepage is very interesting).
eBay Deutschland.
---
You are welcome to write me by E-mail Contact. Andrei Bogomolov.
---
Entrance   Gallery   Cars   Citroën   Sale   Links
---
Last updated 15 II 2003.