Oldtimer picture gallery. Cars. Horch 853 and 853A.
---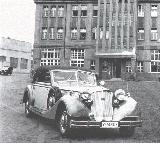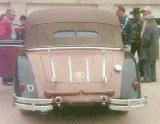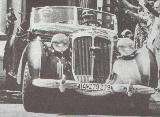 Horch 853 and 853A


(data for 853 model - in parentheses)
Years of production: II 1935 - IX 1937
(853), X 1937 - I 1940 (853A)
4x2 2-door 5-seater Sport-Cabriolet,
2-door 4-light Limousine (rare), other
types
Overall production: 619 Horch-853 + 401 Horch-853A, (see Horch production)
Engine: 120 hp/3600rpm, straight 8-cyl 4-stroke OHC 4944cc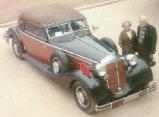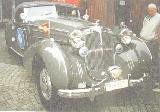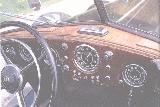 Bore/Stroke: 87/104 mm
Length: 5300mm, width: 1830mm, height:
1580mm
Wheelbase: 3450mm, road clearance:
200mm
Gearbox: Zahnradfabrik (Aphon) 4-speed
with overdrive
Weight: 2530 kg
Maximal speed: 135-140 (130) km/h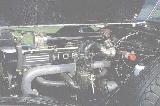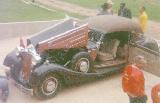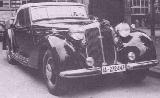 Tyres: 7,00-17 inches
Fuel tank capacity: 95 L
Fuel consumption: 22 L/100km
Price: 15250 RM
Source of data: Yu.A.Halfan "Description
of foreign firms cars construction",
Moscow, 1948
Sources of photos: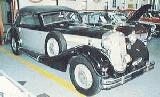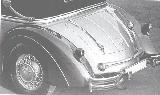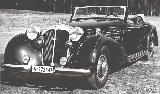 Kirill Surovtsev from Sankt-Peterburg,
Russia.
Automuseum in Riga.
Peter Kirchberg's book "Bildatlas Auto
Union", Berlin, 1987,
Za Rulyom magazine, Russia,
German Parts Unlimited.
1938 Horch 853A Parade Phaeton is for Sale, Chassis Nr. 853458. This car was built in 3 examples.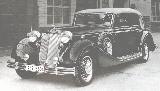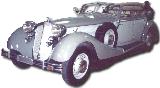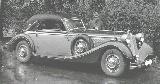 Books by Peter Kirchberg.
Books by Werner Oswald.
Igor Guzienko, Kiev.
Jim Maynard (USA), pictured Horch
Chassis Nr. 853339 if his family car.
Bob Garlington, Spring, Texas, USA.
Special Interest.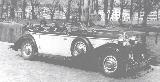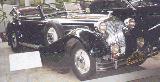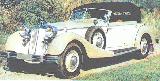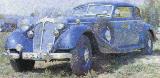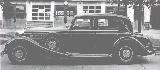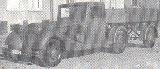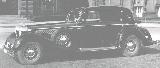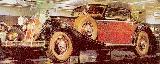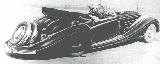 ---
You are welcome to write me by E-mail Contact. Andrei Bogomolov.
---
Entrance   Gallery   Cars   Horch   Sale   Links
---
Last updated 23 VIII 2001.