Oldtimer picture gallery. Trucks. 1931 Ford-A commercials.
---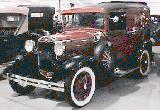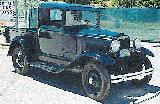 1931 Ford-A commercials


Year of production: 1931 from 1928-1931
4x2 250 - 400 kg truck
Engine: 40hp/2200rpm, 4-cyl, 3285cc
Bore/Stroke: 98.43/107.95 mm
Compression ratio 4.5 : 1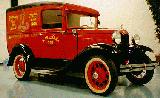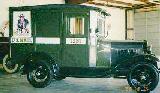 Length: ?mm, width: ?mm, height: ?mm
Wheelbase: ?mm, clearance: ?mm
Carburettor: Ford
Gearbox: 3 speeds
Mechanical brakes of all wheels
Weight: 1090 - 1300 kg
Maximal speed: 100 km/h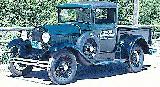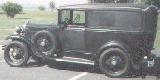 Tyres: 5,50x19 inches
Fuel tank capacity: ? L
Fuel consumption: 11-12 L/100km
5 images are courtesy of Kruse International Auction site.
Rear view of De Luxe Sedan Delivery is from Antique Autos Online sale site.
---
If you have to add, ask or correct me, you are welcome to write me by E-mail Contact. Andrei Bogomolov.
---
Entrance   GALLERY   Ford trucks   1931 Ford A cars   Sale   Links
---
Last updated 12 I 1999.