Oldtimer picture gallery. Trucks. Opel-Blitz 3,6-36S
---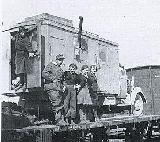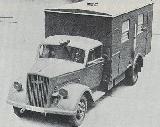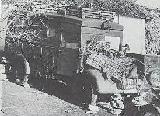 Opel-Blitz 3,6-36S


Years of production: IV 1937 - VIII 1944
4x2 3,300-ton truck
Overall production: 82356
By years: 1937 - 4774; 1938 - 10505;
1939 - 11487; 1940 - 13685;
1941 - 7759; 1942 - 9545; 1943 - 14585; 1944 - 10016
Dimensions:
Pritsche (cargo), without canvas: length: 6105mm; width: 2265mm; height: 2025mm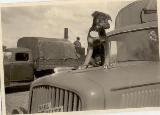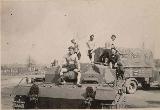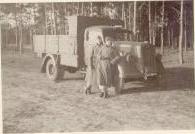 Pritsche (cargo), with canvas: length:
6105mm; width: 2265mm; height: 2565mm
(Cargo platform (Pritsche):
length: 3500mm; width: 2125mm)
Einheits-Kofferaufbau (multi-purpose box
van): length: 5600mm; width: 2150mm;
height: 2850mm
Wheelbase: 3600mm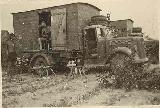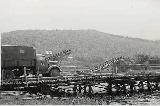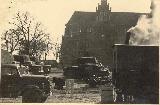 Road clearance: 225mm
Front wheel track: 1542mm
Rear track: 1620mm
Turning radius: 7,5 m
Engine: own 68hp/3000rpm, petrol
straight 6-cyl. OHV, 3626cc
Bore/stroke: 90/95 mm
Compression ratio: 6 : 1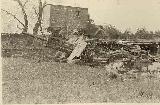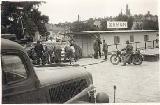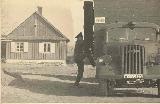 Water pump cooling
Carburetter: downdraft Solex 35 JFP
Battery: 12 Volt, 50 Ah
Clutch: dry single plate
Gearbox: 5 forward + 1 back
Ratios:
I - 7,84; II - 4,82; III - 2,71; IV - 1,58; V - 1,00; rear - ?
Differential ratio: 6,83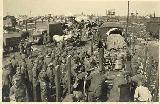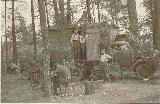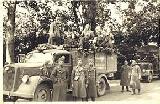 U-profile frame
Front suspension: rigid, leaf springs
Rear suspension: rigid, leaf springs
Hydraulic brakes on all wheels
Hand brakes: on transmission
Weight, own:
2500kg (Pritsche), 4000kg (Einheits-Kofferaufbau)
Weight, gross: 5800kg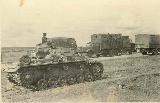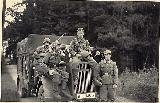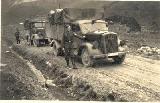 Maximal weight of trailer: 2000kg
Maximal speed: 85 km/h
Tyres: 190-20 or 7,25-20 inches
Early wheels with 6 holes, late wheels with
8 holes. Changed appr. in 1938(?).
Petrol consumption:
25 Ltr./100km (highway), 35 Ltr./100km (off-road)
Fuel tank capacity: 82 Ltr.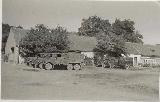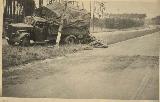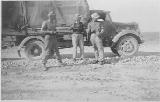 Ford depth: 500mm

Data and pictures are from:
Werner Oswald "Kraftfahrzeuge und
Panzer der Reichwehr, Wehrmacht und
Bundeswehr", 1982, Motorbuch Verlag
Stuttgart.
eBay Deutschland.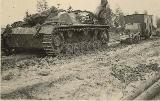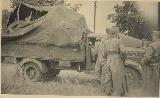 Reinhard Frank "Lastkraftwagen der
Wehrmacht", PODZUN-PALLAS, 1992.
Bart Vanderveen "Historic Military
Vehicles Directory", "After the Battle"
publication, 1989.
Eckhart Bartels "Opel Fahrzeug-Chronik
1887-2000", Podszun, 2000.
Military Vehicles Sales & Appraisal Service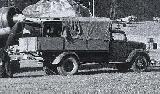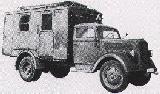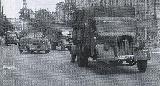 Thanks for help to:
Liucijus Suslavičius (Vilnius), automobile
historian and author of numerous
publications,
Denis Orlov (Moskva), automobile
journalist and historian,
Jan Szatan (Klasyczne Pojazdy Terenowe Panstw Socjalistycznych, Poland).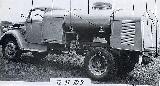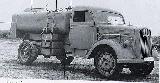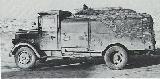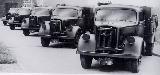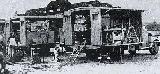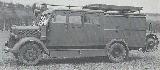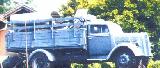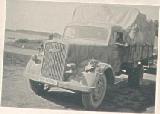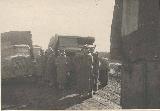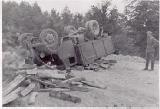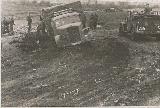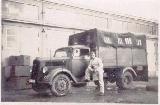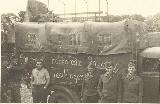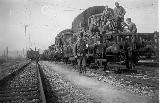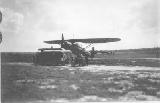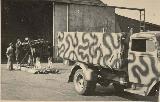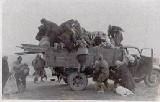 ---
Entrance   Gallery   Trucks   Opel   Sale   Links
---
Last updated 12 V 2003. Andrei Bogomolov. Contact information.