Oldtimer gallery. Trucks. Opel-Blitz 2,5-32
---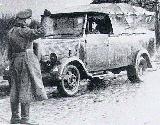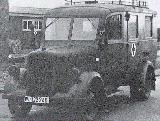 Opel-Blitz Typ 2,5-32

(Data for pre-1945 cargo)
Years of production: 1938 - 1942 (in Brandenburg/Havel), 1945(?) - 1951
4x2 1,675-ton truck
Overall production: about 10000 units (in 1938-1942)
Engine: 53hp/3400rpm, straight 6-cyl 4-stroke OHV, 2473cc
Bore/Stroke: 80/82 mm
Compression ratio: 6 : 1
Water pump cooling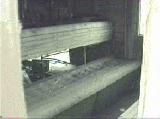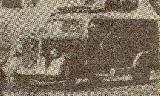 Carburettor: one Solex 30 JF
Length: 5400mm, width: 1940mm, height: 1845mm (cab), 2285mm (with cargo platform cover)
Wheelbase: 3250mm, clearance: 206mm
Cargo platform size: length: 2900mm, width: 1800mm, height: ?mm
Turning radius: 6,5 m
Front wheel track: 1340mm
Rear track: 1360mm
U-pfofil frame
Clutch: dry single plate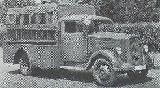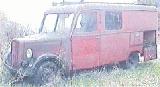 Gearbox: 4 speeds + rear
Ratios: I - 4,48, II - 2,61, III - 1,68, IV - 1,00, rear - ?
Differential ratio: 5,50
Front and rear suspension: longitudinal semielliptical springs
Electrics: 6 or 12 V
Hydraulical brack on all wheels
Hand brakes - mechanical, on rear wheels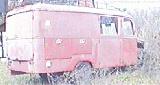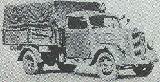 Weight: 1525kg (cargo)
Maximal speed: 80 km/h
Tyres: 5,50-18 inches
Fuel tank capacity: 57L (for 340 km)
Fuel consumption: 16,5 L/100km (highway)
Oil carter capacity: engine - 5,2 L; gearbox - ? L; differential - ? L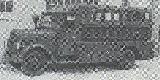 Photos are from:
Werner Oswald's book "Kraftfahrzeuge und Panzer der Reichwehr,Wehrmacht und Bundeswehr", 1982, Motorbuch Verlag Stuttgart.
Reinhard Frank's book "Lastkraftwagen der Wehrmacht", PODZUN-PALLAS, 1992.
eBay,
Za Rulyom magazine, Russia.

This red 1951 Opel belongs to Jörg Brüwer (Köln (Cologne), Germany). Jörg restores this nice bus, and he needs Kühlergrill emblem for his Opel Blitz.
(30 IX 2000) Sam and JP (France) are restoring Opel Blitz 1,5 tons sanitätskraftwagen, 6 cyl. Kapitän engine, carrosserie August Novack, Bauten year 38-42, war production. They need documentation, any kind (picture, technical papers). It's always difficult to get pictures about interior, sanitäts equipment. Who can help?
---
You are welcome to write me by E-mail Contact. Andrei Bogomolov.
---
Entrance   GALLERY   Opel trucks   Sale   Links
---
Last updated 30 IX 2000.