Oldtimer picture gallery. Cars. Adler 3Gd.
---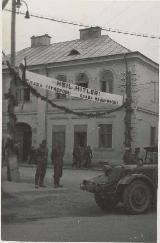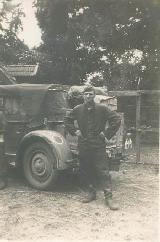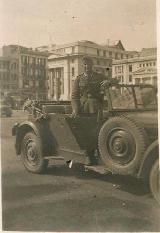 Adler-3Gd Wehrmacht Kübelwagen, Kfz.11 and 12


This is 4-passenger military version of
Adler-Diplomat, Kfz.12 has towing pintle,
Kfz.11 hasn't
Kfz - Kraftfahrzeug,
11, 12 - Wehrmacht numbers of vehicle
type and purpose (doesn't depend on
concrete make)
Years of production: 1936-1940
Overall production: 4297
Engine: "Adler 3G" 60hp/3300rpm, 6-cyl, 4-stroke SV, 2916cc
Bore/Stroke: 75/110 mm
Compression ratio: 1 : 5,5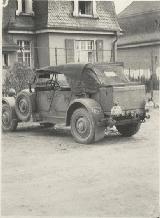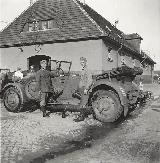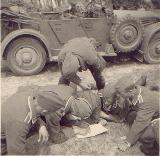 Length: 4800mm, width: 1800mm,
height: 2000mm (with closed top)
Wheelbase: 3355mm
Turning radius: 6,5 m
Front- and rear wheeltrack: 1460mm
Front suspension: leaf-springs, independent,
with transversal spings
Rear suspension: rigid, leaf-springs
Hydraulical brakes on all wheels
Carburetter: Solex 35 JF
Cooling system: with water pump
Battery: 12 Volt, 90 A*h
Clutch: dry single plate
Gearbox: Zahnradfabrik-Aphon, 4 forward + 1 back, synchronized II - IV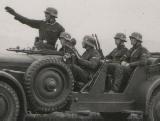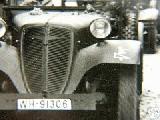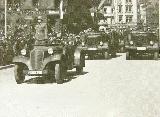 Ratios: I - 4,10; II - 2,63; III - 1,48;
IV - 1,00; back - ?
Rear axle ratio: 5,88
Tyres: offroad, 6,00-20 or 6,50-20 inches
Weight (witout crew): 1850 kg
Maximal speed: 80 km/h
Fuel consumption: 17 Ltr./100km (highway)
Fuel tank capacity: 85 Ltr. (in the rear)
Oil capacity: motor - 7 Ltr.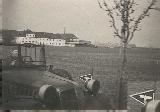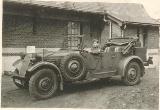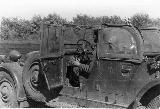 Cooling system capacity: 20 Ltr. of water
(from serial Nr. 116027 - 15 Ltr.)

This is rear wheel drive car.
There were at least 3 modifications:
1. With horizontal grille bars and vertical
side louvres of motor division (the eagle always looking left - pre-1938).
2. With the same grille but side louvres are twin row of squares with horizontal moldings (the eagle still pre-1938).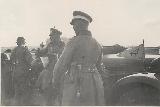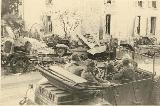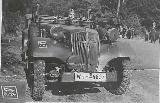 3. With small network grille and louvres with
many horizontal narrow lines (the eagle
looking right - post-1938).

Photos and data are from:
eBay Deutschland.
Werner Oswald "Kraftfahrzeuge und Panzer der Reichwehr,Wehrmacht und Bundeswehr", 1982, Motorbuch Verlag Stuttgart.
Molotok.ru.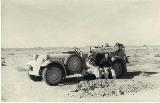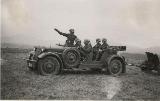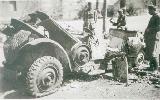 Reinhard Frank's book "Lastkraftwagen Der
Wehrmacht", PODZUN-PALLAS, 1992.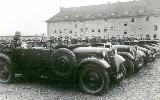 ---
Entrance   Gallery   Cars   Adler   Sale   Links
---
Last updated 21 XII 2005. Andrei Bogomolov. Contact Information.