Oldtimer picture gallery. Trucks. AMO-F15
---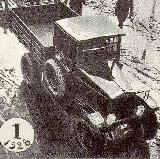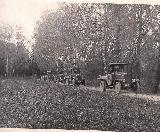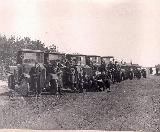 AMO-F15


Years of production: 1924 - 1931
Overall production: 6285 examples
(1924 - 10, 1925 - 90, 1926 - 275,
1927 - 425, 1928 - 692, 1929 - 1293,
1930 - 3227)
4x2 1,5-ton truck
Body types: cargo (1924-1931), ambulance (1925-?), 14-passenger bus (1926-?),
firetruck (1927-?), staff car F15Sh (1927, 9 built), armoured BA-27 (prototype - 1928, series 1929-1931, 215 built)
Engine: 35hp/1400rpm, 4-cyl., 4396cc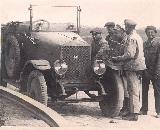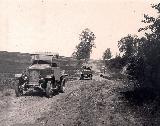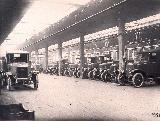 Bore/Stroke: 100/140 mm
Length:
cargo:
5050mm, width: 1760mm, height: 2250mm
F15Sh:
4550mm, width: 1760mm, height: 2250mm
Wheelbase: 3070mm
Road clearance: 225mm
Gearbox: 4-speed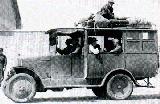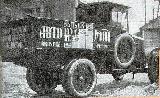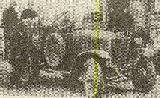 Oil 28-plate clutch, since 1927 - dry 6-plate
Lights: acethylene,
since 1928 (or 1927?) - electric lights.
Weight: 2050 kg
Maximal speed: 50 km/h
Tyres:
880x185 mm (F15Sh - 880x135 mm)
Fuel tank capacity: 70 Ltr. (BA-27 - 88 Ltr.)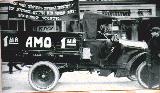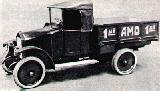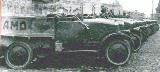 Fuel consumption: 28 L/100km
Hill climb: 12o
Slope: 10o
Ford depth: 0,6 m
Since 1925 or 1926 - new radiator shape, AMO label on the grid.
Since 1927 - hardtop cab, new shape of front fenders, AMO label over grid.
Since 1928 - electric lights and sound signal.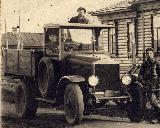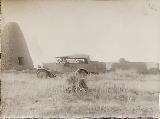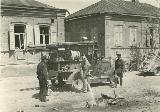 Since 1930 - left steering wheel.

Photos are from:
"Garage" magazine, Russia
(article by Denis Orlov).
Molotok.ru online auction, Russia.
"Za Rulyom" magazine, Russia.
Igor Guzienko (Kiev).
WW2, Russia.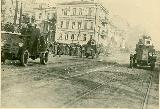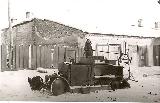 eBay Deutschland.






---
Gallery   Trucks   AMO   Links
---
Last updated 29 III 2010. Andrei Bogomolov. Contact Information.